2022 Top Forty Under 40 Mover & Shaker Honoree:
Dutchess County Sheriff's Office
Joseph Wasilewski grew up in Salt Point and attended Dutchess Community college. In September 2006, at age 20, he was hired by the Dutchess County Sheriff's Office as a part-time Deputy Sheriff.  "I am a third-generation police officer—both grandfathers and my dad were police officers," Joseph said. "By the age of three, I knew I wanted to become a cop. What drew me to join law enforcement? It's in my DNA to help people, and I could not imagine spending my time on this earth doing anything else.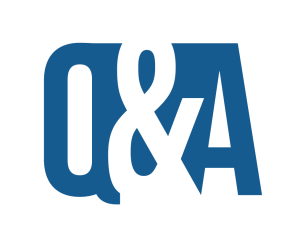 Questions & Answers with:
Joseph Wasilewski of Dutchess County Sheriff's Office
What non-work activity do you engage in to unwind from work? 
A co-worker and I built a cabin together in the Adirondacks where I go to relax, fish, ATV ride and enjoy the great outdoors. 
What is the best thing about living and working in the Hudson Valley? 
Dutchess County is special because I can see and feel the bond, the sense of community, regardless of which part of the county I am standing in. It is not congested as New York City, and it is not all farmland, and in my opinion, the perfect place to work, live and raise a family. 
Why is community service important to you? 
I have always felt that life is not about how much money you have in your bank account or the size of your house, it's about the positive footprint you leave on this earth, the good you have done and the people you helped.
What advice would you give to your younger self, as it pertains to work and career? 
Don't be in a rush to move through phases and enjoy every second of it. 
What's the best thing about the Hudson Valley business community? 
They are good people, local people, who have great pride. 
What's the biggest mistake you've made at work, how did you recover from it and what did you learn about yourself? 
As a young deputy, I found testifying in court to be nerve-racking, partially because the center of attention is on the person testifying, who needs to memorize, present information and answer cross-examination questions flawlessly. The first time I testified it was for a traffic ticket I issued to a person for driving around a police traffic barricade. Although the ticket was justified, due to my lack of experience and knowledge in testifying, I lost the trial. Following that experience, I made sure I would never again be unprepared for a trial, which caused a drive within me to speak with and learn from seasoned co-workers. This led me to possess the knowledge and strong traits needed to confidently testify and, in the whole, made me a better deputy.   
Profiles Designed and Developed by: