2022 Top Forty Under 40 Mover & Shaker Honoree:
Desmond Center for Community Engagement & Wellness
Genesis Ramos grew up in the City of Newburgh and attended SUNY Orange, SUNY New Paltz, and Marist College. As the Executive Director of the Desmond Center for Community Engagement & Wellness at Mount Saint Mary College, Genesis provides oversight for the development of a new community-facing center on campus serving the surrounding community with basic health care, health education and wellness services and programming. She is also an Orange County Legislator. "My upbringing with Honduran immigrant parents and growing up poor in the City of Newburgh made me aware, from a young age, of the disparities that exist," Genesis said. "These factors inspired my education and drove my career in the public sector, being in roles of service."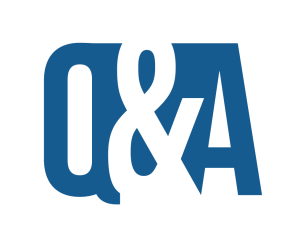 Questions & Answers with:
Genesis Ramos of Desmond Center for Community Engagement & Wellness
What non-work activity do you engage in to unwind from work? 
I love nature and hiking. I also enjoy cooking and creating recipes from scratch.
What is the best thing about living and working in the Hudson Valley? 
I love the diversity in the Hudson Valley, the beauty of it, and the great food. My entire life, education, and career have all been within the Hudson Valley and it is a great place to grow up and be exposed to many different things.
Why is community service important to you? 
Community service is so important to me because it keeps me informed of the needs in the community and it allows me to do my work from a place of connection. I find that community service has allowed me to have a lens into the community that perhaps, otherwise, I would not be privy to.
What advice would you give to your younger self, as it pertains to work and career? 
I would tell my younger self that it is OK to not have it all figured out, to continue to take risks to be able to identify what it is that I am passionate about and good at. We get so much pressure, especially as a first-generation daughter of immigrants, to do and be better. While this is important, and always was a motivator for me, there are times that we have to keep in mind that we have to have fun along the way! That is also very much part of getting to know ourselves.
What's the biggest mistake you've made at work, how did you recover from it and what did you learn about yourself? 
The biggest mistake made at one point in my career was selling myself short. Going through things like "imposter syndrome" held me back from placing myself in certain spaces, even when I knew I was qualified. However, one of my biggest lessons was when I was not given an internal promotion, even when I knew I was the most qualified internal applicant, and the position was instead given to an external applicant based on the personal preferences of the supervisor. This was a pivotal moment in my career because this pushed me to go after positions I knew I could prove myself in, even if I did not meet all the qualifications, I became more confident in myself and savvy in applying for positions. Shortly after, I landed a leadership role and transferred departments. This was three-and-a-half 3 years ago, and since then so much has shifted. It takes one person who sees your worth and ability to change your life. I learned to believe in myself. 
Profiles Designed and Developed by: