Looking to generate engagement and reach targeted audience?
Content Studio has the creative tools to get you the attention you deserve.
THE PURPOSE OF DIGITAL CAMPAIGNS
To reach a targeted audience.
Branding and drawing attention to your content and message.
Driving traffic to your website and products through clicks.
Wondering how to generate engagement to your content but unsure of what route you should take? There are several ways to build and reach audiences and Content Studio is no stranger to these methods. One way Content Studio generates engagement and reaches a targeted audience is through digital campaigns.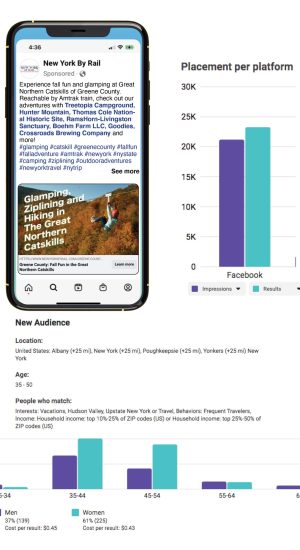 Digital campaigns are a call to action. With so many different ways to boost engagement to your content, there are also several types of digital campaigns you can use to reach your target audience.   
At Content Studio, we know how important it is to reach your targeted audience and boost your engagement. After all, engagement and an audience are exactly what make your content succeed. So how do we use digital campaigns? The importance of social media grows each day, meaning that this method of a digital campaign can be imperative for growing your audience. One platform that's beneficial for this reason is Facebook. Content Studio uses Facebook to promote a variety of publications, including Content Studio itself. With Facebook, we can use website clicks to build followers and analyze data. Facebook is a resource that can help to reach and identify your targeted audience based on behavior, demographics and geography.
Another example of a Content Studio digital campaign is a cost-per-click (CPC) campaign. One of the many companies and destinations Content Studio has worked with includes Walkway Over the Hudson, the world's longest pedestrian bridge. While working with Walkway Over the Hudson, Content Studio promoted a StorySeller blog to a targeted audience in Manhattan and Albany. With developed, customized and curated content, digital campaigns can develop more engagement. This increased engagement is proven through the Walkway Over the Hudson campaign, in which it gathered over 757,000 impressions that drove over 1,700 clicks with an average page time of 2 minutes and 30 seconds. The click-through rate (CRT) was 0.23% which is well above the industry average of 0.08%.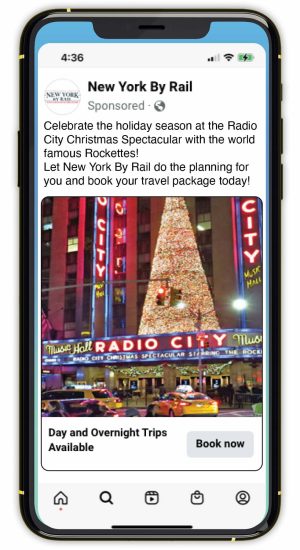 Combining a social media campaign and a cost-per-click campaign, Content Studio worked with Amtrak to promote the New York State Fair. By developing compelling graphics and messaging with our team, we generated 5,754 clicks to the New York State Fair StorySeller blog with a super-efficient $0.17 cost-per-click.
E-marketing is another form of a digital campaign that we provide at Content Studio. For example, Content Studio's publication, New York by Rail creates a weekly email newsletter that often includes sponsored content from companies like Discover Greene County. When companies like this commission blogs from New York by Rail, we can see the engagement which can be shown through social media or other websites.  
How can Content Studio help you with digital campaigns?
With our firm grasp on content creation and creative work, we can provide you with the creative that you need for your digital campaigns. We understand the importance of digital campaigns, and we'll get you where you need to be.