Take advantage of the great
tools social media offers.
Learn how to market your products on a variety of platforms.
WHAT HAPPENS WHEN A BRAND USES SOCIAL MEDIA AS A FORM OF MARKETING?
People from all over the world will be able to see and engage with your content, thus building an audience and outreach.
If you've been on the internet in the past 10 years, you know that social media has gradually taken over. With so many platforms at our fingertips, you may be wondering how to successfully conquer marketing through social media. Instagram, Twitter, Facebook, Linkedin, TikTok and so on, all of these platforms have helped companies and business owners like you boost their engagement and draw attention to their websites. Luckily for all of us, these platforms are easy to navigate and are user-friendly. Content Studio's experience with these social media platforms is vast, and we're here to help you with social management. So many people are using social media to build their brands. So why shouldn't you? The important thing about social media is its accessibility. Anyone can manage a social media platform, and anyone can have access to your content.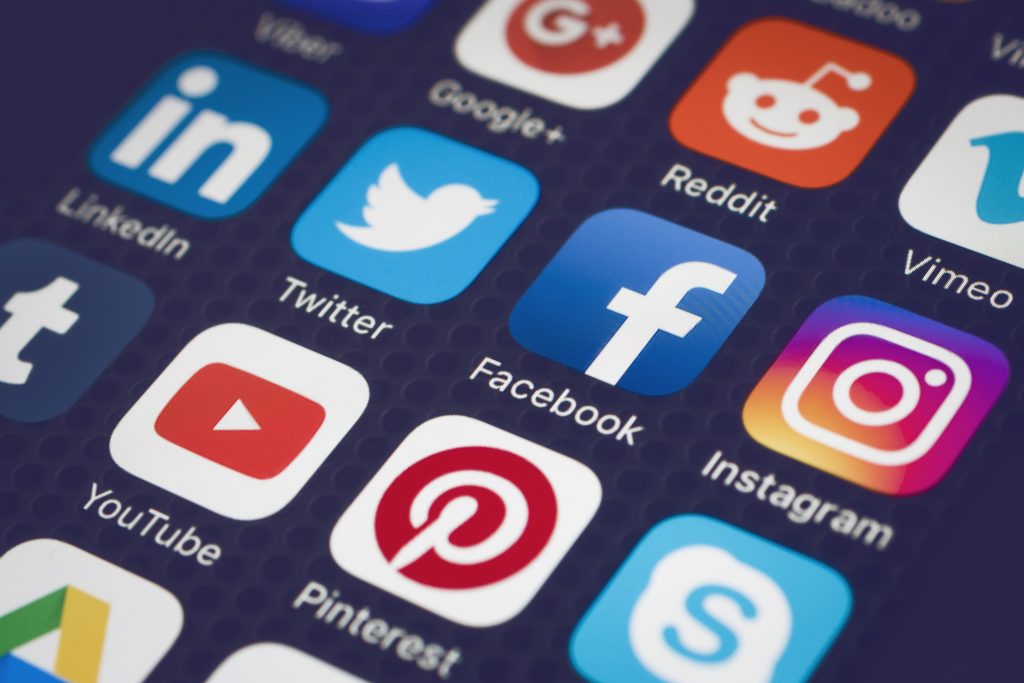 Although anyone can have access to social media, the process of building your brand on these platforms can be difficult and discouraging. Content Studio is here to ensure that your social media experience will be seamless and successful. With so many platforms you may be wondering which ones to utilize. Instagram, which Content Studio has used for our publication, New York by Rail, is great for sharing content through images and infographics. Through Instagram, you can share both visual and written content that will draw followers in.
Don't focus too much on visuals? You can still share written content on sites like Twitter, Facebook and Linkedin. On these platforms, you have the option to share both written and/or visual work. Content Studio uses these platforms to boost engagement and build an audience for our publications. Whether we're sharing a newly published blog from New York by Rail and directing traffic to the website, or sharing valuable information regarding other publications, Content Studio specializes in social media marketing.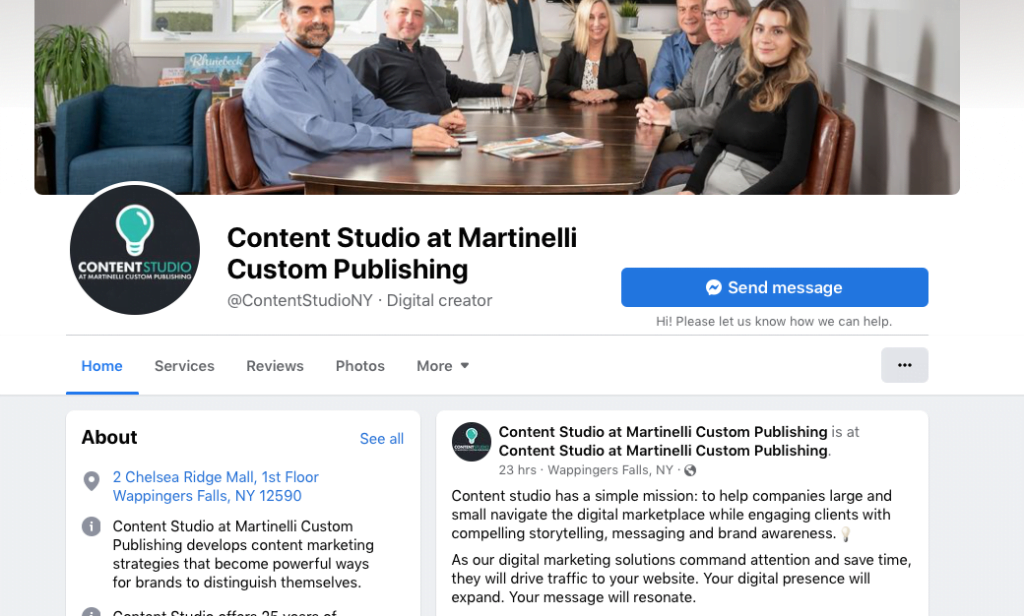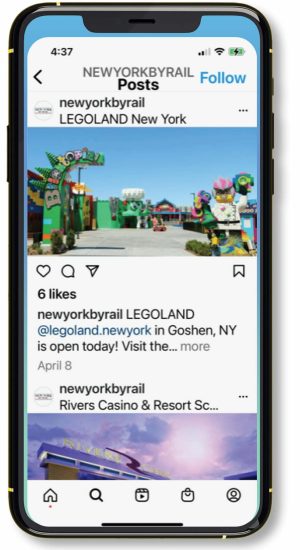 Just because we use a variety of social media platforms at Content Studio, doesn't mean we utilize them in the same way. When building your social media presence, it's important to identify your marketing strategy and evaluate the different forms of content and ways you should be using the platforms based on your company's goals. At Content Studio, we can help you identify your goals and build your content marketing strategy. With our well-informed perspective regarding social media and marketing, we'll place you in the right direction.
How can Content Studio's Social Management help you?
We'll guide you through the process of setting up your accounts and establishing your digital presence. Through the establishment of your digital presence, we'll help you build a following, two-way communication with your audience and ensure that your content and hard work are recognized.