Looking for a larger audience for your company?
E-Marketing is a prime way to spread the word.
You're experiencing difficulty regarding outreach and you're looking to draw in consumers.
You want to alert consumers about your business practices and services.
You're interested in building your brand. You want a cost-effective way to market your services.
At Content Studio, we have produced E-Marketing campaigns for a plethora of publications. Whether it's sending out a media kit for a destination guide and alerting businesses about potential advertising opportunities or showing consumers recently published content, Content Studio knows how to produce a proper E-Marketing campaign.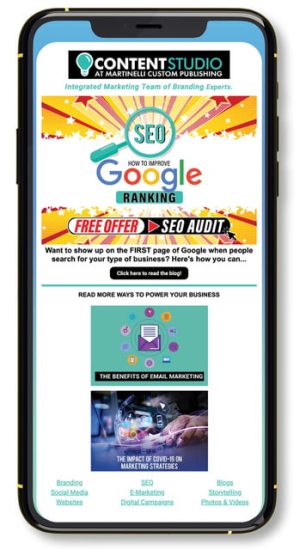 An e-newsletter is an email showcasing your services that is delivered consistently to your consumers in order to maximize engagement on your website. It's an eye-catching email that garners attention through its appearance and copy. So many people are using email to communicate, so what better way to reach people than reaching them on the platforms they use the most?
New York by Rail, one of Content Studio' s many publications, delivers quality content by sending out an e-newsletter weekly. With the help of e-marketing, New York by Rail has not only successfully reached larger audiences, but has also driven more traffic to the website through attention-grabbing content like blogs and event listings. Content Studio has been developing a weekly New York by Rail blog on behalf of Amtrak with the objective of inspiring train getaways by featuring timely content on its website. With an average open rate exceeding 20%, this e-newsletter drives traffic to the NewYorkbyRail.com website as well as positions the brand as a leading authority in Amtrak getaways. This newsletter helps to promote the content of the website while increasing consumer engagement.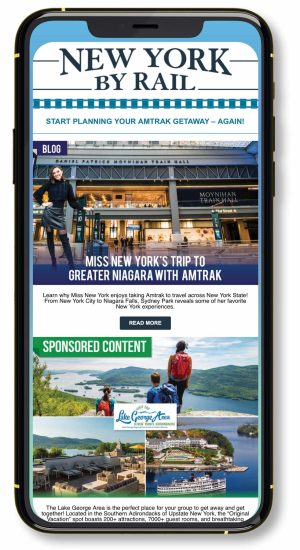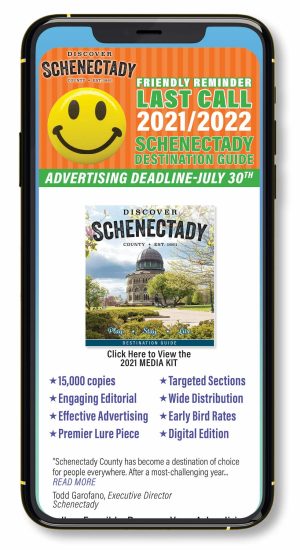 What Is A Successful Newsletter?
E-Newsletters offer an ideal way to stay top of mind with your existing and future customers. Depending on your objective, they can be used to educate and inform your target audience or be more promotional, such as trying to sell a product or service. One way Content Studio has achieved selling through e-newsletters is for our award-winning travel guide of the future, the Rhinebeck Destination Guide. By using e-marketing, Content Studio is able to spread the word about the annual publication, alerting business about advertising opportunities.
How Can Content Studio Help You With Your E-Marketing?
Content Studio can offer guidance about the frequency and tone of newsletters to realize your objective. We can help develop an e-newsletter template, write copy, source graphics, design it, schedule and manage your database. With our content marketing expertise, we know what gets the consumer's attention. We regularly develop templates that are eye-catching and demand attention. Letting an expert help you develop an e-newsletter ensures that your branding makes a great impression and you maximize engagement. It can be a very cost-effective way to market your products and services. With Content Studio on your side, your content, services and products will get the attention it rightfully deserves.