Create content that makes your story understandable.
Become the expert on your speciality.
You're not getting the business you deserve and you need to draw customers in.
You want to reach a larger audience and drive traffic to your content.
Online traffic will be directed to your site, boosting your engagement
People from all over the world will be able to see and engage with your content, thus building an audience and outreach.
Now more than ever, there's nothing more important than establishing a digital presence. No matter what type of business or company you're operating, it's imperative that you have a website. Having a website makes your company and products accessible to quite literally anyone who has access to the internet. With the right people on your team, your website will expand your clientele and audience, draw attention to your products and build your brand. If you're a website novice, you've come to the right place. 
At Content Studio we specialize in all things digital and we know the great importance websites hold when building a brand. Print isn't dead, but that doesn't mean you should abandon digital content. Content Studio publishes content in print and digitally to ensure better engagement with our content. For example, Content Studio's publication, New York by Rail, is a print magazine, digital magazine and a website. Having a website for New York by Rail helps to reach a larger audience and draws greater attention to its content.
Search Engine Optimization
What makes a website successful? Search Engine Optimization, or SEO, is what helps you get the engagement you deserve. Just like it sounds, SEO is the practice that assists your website and content coming up in search. Content Studio is well endowed with SEO's best practices, as we utilize them with all of our digital publications. Whether it's using special keywords, including photos and videos, internal links or choosing a title for your content that has a high search volume, Content Studio has all of your SEO needs covered.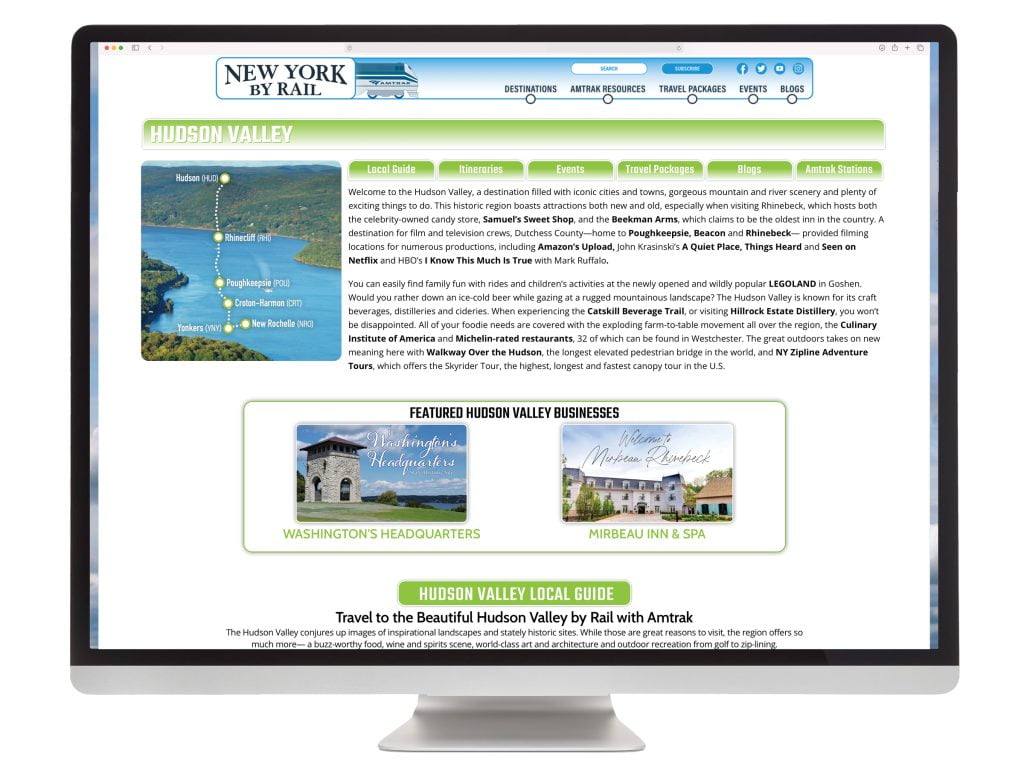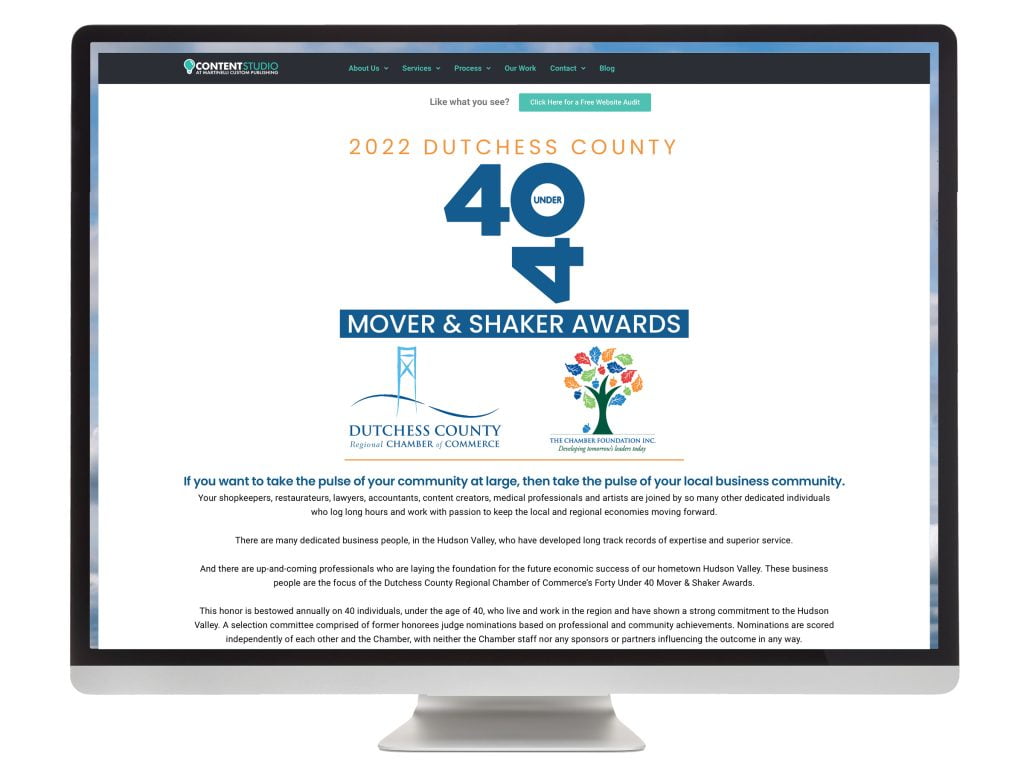 Updating and Creating Content
Already have a website but are in need of an upgrade? Maybe you've already established a digital presence, but with the constant changing of trends and designs you've found your design and content are out of date. There's no need to delete or start from scratch! Content Studio can help you not only update your content but also improve it from an SEO standpoint. We'll help you design your website, schedule your content and find the best, most attention-grabbing content customized for you and your brand. You likely already have some great, thought-provoking content on your website, and we want to make sure that content gets the attention and engagement you deserve. With our knowledge of websites, digital content and SEO, we'll be able to put your work on the map. If you don't currently have digital content, there's no need to feel overwhelmed. With all of Content Studio's publications and websites, we can help direct you with identifying and building the content you need.
How Can Content Studio Help You With Your Website?
With our experience and expertise, we'll guide you through the digital/website building process. We'll help you identify the content you need for your website. Not familiar with web design? We can help you design. We'll analyze the results of your content and help you improve it.