2022 Top Forty Under 40 Mover & Shaker Honoree:
Nicole Carino grew up in Lagrangeville and attended Dutchess Community College and the University at Buffalo School of Management. As a KeyBank Senior Business Banking Relationship Manager, Nicole manages banking and lending needs for small and mid-size businesses in the Hudson Valley. She has also served as Co-Chair of Key4Women in the Hudson Valley since 2019, a program that advocates, connects and empowers women as they progress on their journey to financial wellness. Nicole has always been drawn to finance and enjoys working in this area because she gets to meet new people, learn their stories and help them reach their goals by providing the tools and resources they need to manage their banking and lending. "My goal is to help people," she said, "and to be a valued advisor to the people and businesses in our community.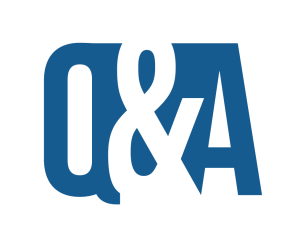 Questions & Answers with:
What non-work activity do you engage in to unwind from work? 
I enjoy spending time with my kids and coaching my daughter's softball team. I also play in an adult women's softball league in the summer. I am very active with my church community, organizing our online services and helping to lead the youth ministries.
What is the best thing about living and working in the Hudson Valley? 
There is a great sense of community and people who want to help make this the best place to live and work.
Why is community service important to you? 
Giving back to the community helps and guides me to be a better person every day. Showing my dedication, care and love for the people and businesses here is an important part of feeling fulfilled in life, and a part of this great community. I feel blessed to be surrounded by so many great people who care about helping others succeed and thrive.
What advice would you give to your younger self, as it pertains to work and career? 
I would tell my younger self to follow your interests, ask for advice, and always look for opportunities to learn more.
What's the best thing about the Hudson Valley business community? 
The business community in the Hudson Valley is made up of people willing to help and to come together to advance the good work that continues to be done here. I have always found a willingness among the business community here to help point you in the right direction.
What's the biggest mistake you've made at work, how did you recover from it and what did you learn about yourself? 
I missed a deadline for a big report that I was asked to complete. After being asked why by my manager, I discovered I was not managing my time well, considering all that I was working on, and wasn't dedicating the time I needed each day to complete the project. I took a time management course and asked for advice from colleagues and mentors. I learned various techniques for managing my time more efficiently so that I could better help my clients and meet the needs of my management team. I have continued to work on improving this throughout my career.
Profiles Designed and Developed by: