2022 Top Forty Under 40 Mover & Shaker Honoree:
Mistie D. Carlon CPA, MST
Mistie D. Carlon CPA, MST grew up in the Hamlet of Wallkill, in the Town of Shawangunk, and attended Mount Saint Mary College and Golden Gate University. She is a CPA, and as a Business Solutions Manager at PKF O'Connor Davies in Poughkeepsie, she works in tax, accounting and business consulting. Mistie prepares and reviews various types of tax returns, conducts research on complex federal, state and local tax issues; performs accounting work and financial statement preparation; and consults on corporate financial forecasting and individual financial planning. "I have always loved numbers, and problem-solving, and accounting is both," she said. "My number one career goal is to positively impact my clients by serving as a trusted and relied-upon tax specialist serving their planning and compliance needs."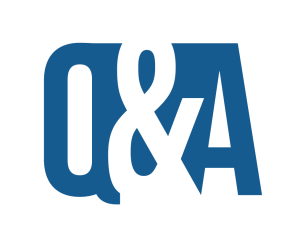 Questions & Answers with:
Mistie D. Carlon CPA, MST of PFK O'Connor Davies
What non-work activity do you engage in to unwind from work? 
My favorite thing to do is spend quality time with my husband and son. We love spending time outdoors, hiking, kayaking, fishing, and camping.
What is the best thing about living and working in the Hudson Valley? 
Besides the history and beautiful scenery of the Hudson Valley, I think the best things about living and working in the Hudson Valley are the people and the community atmosphere. There are so many great people, organizations, community events/programs and resources that truly make this the best place to live, work and raise a family.
Why is community service important to you? 
Community Service is important to me because I like to help those around me in any way I can. I use community service to build relationships, learn more about my community and provide support and resources for those in need. 
What advice would you give to your younger self, as it pertains to work and career? 
Believe in yourself and don't let anyone ever tell you your dreams are out of reach. If you believe in yourself, and put in the work, you can accomplish anything you set your mind to.
What's the best thing about the Hudson Valley business community? 
I think the best thing about the Hudson Valley business community is the diversity of the industries and types of businesses in the area. Since there are so many types of areas, i.e., urban, rural, suburban, it allows many different types of businesses, in numerous industries, to thrive in the Hudson Valley.
What's the biggest mistake you've made at work, how did you recover from it and what did you learn about yourself? 
Early in my career, I was part of the training team, which was designed to put policies and procedures in place for new incoming staff and existing staff. Together, we created a training document that was over 50 pages long. Due to the size of the document, and the amount of information, it was too burdensome to most. Instead, I created smaller training packets and video recordings on more specific topics so that everyone had precisely the information they needed. Everyone found them easier to reference and more user-friendly. This taught me that when something is not working as intended, you need to stop, reflect, and adjust accordingly.
Profiles Designed and Developed by: