2022 Top Forty Under 40 Mover & Shaker Honoree:
YMCA of Kingston and Ulster
Rashida Tyler grew up in Kingston and attended Marist College, SUNY Albany and SUNY Albany's Rockefeller College of Public Affairs and Policy. She is the YMCA of Kingston and Ulster Associate Executive Director of Outreach and Program Development. "Growing up, my family was very involved in social justice and advocacy, particularly addressing socio-economic inequalities," she said. "This initially led me to work in government as the Ulster County Director of Research and Programming, but I increasingly came to believe that the solutions to these problems lay in the community. The YMCA is a community-based organization dedicated to building strong connections and providing greater opportunities for youth and families.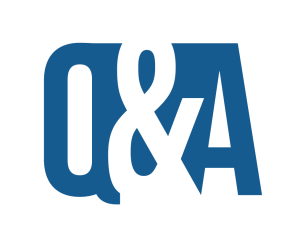 Questions & Answers with:
Rashida Tyler of YMCA of Kingston and Ulster
What non-work activity do you engage in to unwind from work? 
When I was younger, I was a competitive figure skater. I have always enjoyed figure skating as a creative outlet, and way to stay physically active. As a child, I started artistic roller skating at age 7, but switched to figure skating when I was 16 and joined the Dutchess County Figure Skating Club at the McCann Ice Arena in Poughkeepsie. Skating continues to bring me joy!
What is the best thing about living and working in the Hudson Valley? 
The Hudson Valley is home. The beautiful blend of nature, small towns, and access to larger cities make it the perfect place to live. In addition, we have a great sense of community; neighborhoods are often extended families; and we look out for one another.
Why is community service important to you? 
Community service is important to me because I believe that we have an obligation to make the world better for those who come after us—by ensuring we are using the privileges and opportunities we have received to assist those who lack access to those same opportunities.
What advice would you give to your younger self, as it pertains to work and career? 
Slow down! Learn to savor each moment on your journey, trust yourself and continue to learn from everyone around you. Always keep an open mind and never lose your passion for learning new things.
What's the best thing about the Hudson Valley business community? 
The best thing about the Hudson Valley business community is that it's always willing to help the broader community—whether by supporting local youth groups  and organizations, sharing knowledge with budding entrepreneurs, or providing jobs and opportunities to the community. When my family first moved to Kingston in the 1930s, my great aunts were able to open their own businesses thanks in part to the support of other local business owners. 
What's the biggest mistake you've made at work, how did you recover from it and what did you learn about yourself? 
In general, I like to hit the ground running and work hard to quickly bring big ideas to fruition. In my career, there have been times I have not prioritized self-care and have pressed ahead when I should have taken time for myself. I am learning to give myself more understanding and grace.
Profiles Designed and Developed by: