2022 Top Forty Under 40 Mover & Shaker Honoree:
The New Deal Creative Arts Center
Louisa Vilardi grew up in Saddle Brook, New Jersey and attended Bloomsburg University and New Jersey City University. The Director of New Work Development at The New Deal Creative Arts Center in Hyde Park, Louisa has long been involved in theatre arts. "As a young child, it began with a passion for the stage and music," she said. "As I grew older, I learned the craft of playwriting and directing and fell in love with that as well. I am passionate about helping playwrights produce new works and am dedicated to collaborating with playwrights to help their work come alive."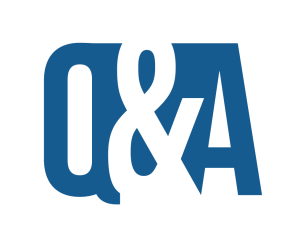 Questions & Answers with:
Louisa Vilardi of The New Deal Creative Arts Center
What non-work activity do you engage in to unwind from work? 
What is the best thing about living and working in the Hudson Valley? 
The diversity and passion for the arts. 
Why is community service important to you? 
It's crucial to give back to your community, as it will help you foster relationships with those within your community and build a support system for both personal and professional needs. 
What advice would you give to your younger self, as it pertains to work and career? 
What's the best thing about the Hudson Valley business community? 
Everyone is extremely positive and supportive. 
What's the biggest mistake you've made at work, how did you recover from it and what did you learn about yourself? 
When we first began developing programs for new works, I was involved in selecting works to be presented to the public. I needed to distance myself from the selection process and focus more on leading the program. This year, we created a reading/selection committee that chose our selected pieces and it was a great decision.
Profiles Designed and Developed by: