2022 Top Forty Under 40 Mover & Shaker Honoree:
Lauren Hoheusle grew up in Poughkeepsie, attended Marist College and is the owner of Chakra Bowls café, which has locations in Poughkeepsie and Fishkill and at Marist College. You can find Lauren working in any of her café's three locations, at an event, or working behind the scenes crafting menus, taking photos or, she said, "truly doing anything that needs to get done." "I've had a deep love for holistic health and wellness," she said. "I realized the void of healthy food options in Dutchess County, and it became my mission to change that.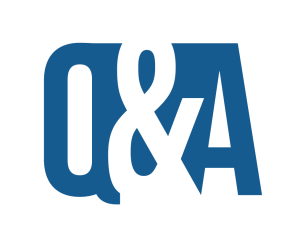 Questions & Answers with:
Lauren Hoheusle of Chakra Bowls
What non-work activity do you engage in to unwind from work? 
Yoga— it's my love language. I'm a forever student and learner of this beautiful philosophy and way of life.
What is the best thing about living and working in the Hudson Valley? 
The people! I love getting to know such interesting, kind, and amazing individuals every single day. I feel very blessed.
What advice would you give to your younger self, as it pertains to work and career? 
Consistency is key. Find a way to bring joy into what you do, and it will open doors for you with ease. Trust your intuition. These are the pillars of success that took some time to learn, but have truly helped catapult success and overall happiness in my life. 
What's the best thing about the Hudson Valley business community? 
The intense support I have received from other women in business. I wouldn't be where I am today without the amazing groups of women I belong to, and continually feel support from. 
What's the biggest mistake you've made at work, how did you recover from it and what did you learn about yourself? 
Trying to do it all by myself. I learned the hard way that it truly takes a strong team to make the wheels of a business turn. Once I took a step back and allowed others to assist with the big and small parts of Chakra Bowls, I was able to spend more time on the parts I'm best at. Although scary at first, it brought such excitement and a sense of unity and growth to the company. 
Profiles Designed and Developed by: