2022 Top Forty Under 40 Mover & Shaker Honoree:
Putnam County Legal Aid Society, Inc.
Kristin M. Finan grew up in Mahopac and attended Sacred Heart University in Fairfield, Connecticut. She is an attorney with Putnam County Legal Aid Society, Inc., and represents indigent people in criminal and family court proceedings in Putnam County. "I was drawn to becoming an attorney because I wanted a job that would be challenging and thought-provoking," Kristin said. "My number one career goal is to always provide the best legal advice to all of my clients and provide vigorous representation."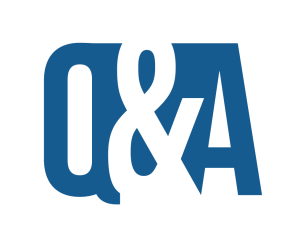 Questions & Answers with:
Kristin M. Finan, Esq. of Putnam County Legal Aid Society, Inc.
What non-work activity do you engage in to unwind from work? 
I really enjoy going on hikes with my dog, Kingsley.
What is the best thing about living and working in the Hudson Valley? 
Being able to give back to the community that helped mold who I am today.
What advice would you give to your younger self, as it pertains to work and career? 
Every day is an opportunity to grow and learn.
What's the best thing about the Hudson Valley business community? 
The members of the community are tight-knit and support each other and local businesses.
What's the biggest mistake you've made at work, how did you recover from it and what did you learn about yourself? 
Not setting boundaries. I was taking my work home with me. I recovered by taking my email off of my phone before leaving work. This way I can unwind and recharge and tackle any issues the next day with a clearer head. I learned the importance of separating work and personal life, to maintain a more balanced life.
Profiles Designed and Developed by: