2022 Top Forty Under 40 Mover & Shaker Honoree:
Dutchess Community College
Margeaux Lippman was born and raised in Brooklyn and attended Marist College, Pepperdine University and the University of Washington, Seattle. Margeaux works at Dutchess Community College. She is a tenured Assistant Professor of Speech and the director/coach of the DCC Speech and Debate Coalition. "I've been lucky enough to be taught by educators who saw me as a whole person—not just another student to grade, but as a young person with goals, skills and shortcomings," Margeaux said. "In particular, the speech and debate educators and coaches had an indelible impact on my life. They managed to take a mouthy kid who wound up getting in trouble for spouting off, or just being annoying, and teaching her how to advocate for herself, her community and her passions in clear, pointed, and persuasive ways.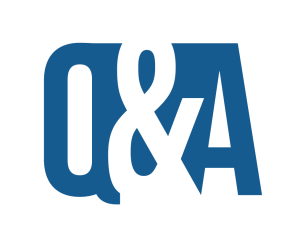 Questions & Answers with:
Margeaux Lippman of Dutchess Community College
What non-work activity do you engage in to unwind from work? 
My time outside of work is either spent with my partner and his four children, who I love dearly; visiting my family in New York City; or hunting for vinyl records. I also really dig tabletop games—classic aging nerd stuff.
What is the best thing about living and working in the Hudson Valley? 
I love the Hudson Valley. As a Marist grad, getting the opportunity to make the HV my home again when I started at Dutchess in 2015 was a dream come true. I have two favorite parts. First, the proximity of the HV to NYC brings with it culture without the hustle of NYC influencing day-to-day life. Having grown up there, I also appreciate its closeness to my family, who still live in the same house I grew up in. Second, I really love the opportunities for outdoor activities that the HV provides.
Why is community service important to you? 
Community service is something that has been instilled in me for what feels like forever. When I was in my very Catholic high school, the mantra was essentially that you don't do things for your community because you're told to, but you do it because it's an act of love for the people around you – that it's the ultimate expression of care for other people in the world and the ultimate expression of gratitude for existing.
What advice would you give to your younger self, as it pertains to work and career? 
There's a few here, but I think the biggest one is, "Margeaux, you know yourself better than anyone else. What works for them may not work for you. Do it your way, and it's alright if they don't like it." I spent far too much time worrying about other people's opinions about my approach to things. It took me a very long time to stop worrying and just let the work and the results speak for themselves. It doesn't quite matter how I got there—what matters is the product.
What's the best thing about the Hudson Valley business community? 
I appreciate the small, handcrafted business community sustained in the Hudson Valley.
What's the biggest mistake you've made at work, how did you recover from it and what did you learn about yourself? 
I make mistakes all the time, though they tend to be relatively minor, so it's hard to identify the biggest. One consistent issue that I run into is a consequence of my debate training. I often push back too hard when I feel like someone is incorrect, making a bad decision, or is being purposefully vague. It's as if the rebuttal tendency is so ingrained that there's no pause to listen and process. This lends itself to a lot of miscommunication, particularly in terms of how people think I see them and, consequently, how people see me. Often, people see me as being aggressive as opposed to assertive when all I'm trying to do is get to the bottom of an issue and find a solution. Recently, I've been working to take the time to step back and listen to other perspectives. I still frequently disagree, and it's healthy to express that disagreement to find better solutions. However, taking that step back helps me adapt message to audience.
Profiles Designed and Developed by: