2022 Top Forty Under 40 Mover & Shaker Honoree:
Mid-Hudson Valley Federal Credit Union
Michael Mattone grew up on Long Island, attended Pace University and is the Vice President of Community Impact at Mid-Hudson Valley Federal Credit Union. "After an internship at an ad agency, I wanted to work in a marketing department on the 'client side' and got a job at a credit union," Michael said. "I immediately fell in love with the mission and purpose of credit unions."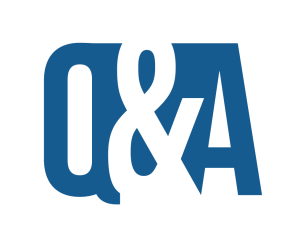 Questions & Answers with:
Michael Mattone of Mid-Hudson Valley Federal Credit Union
What non-work activity do you engage in to unwind from work? 
What is the best thing about living and working in the Hudson Valley? 
Being close to so many different things and experiences—New York City, a beautiful orchard or vineyard, a majestic mountain and hiking trail, or even a Long Island beach.
Why is community service important to you? 
Service is who we are as humans. We are built to serve and to give to others. Community service is essential to both the well-being of ourselves and those around us, and our shared purpose of building and growing our community is what makes us great as a society. Without service, life would just be one giant transaction, and that doesn't sound like fun now, does it? 
What advice would you give to your younger self, as it pertains to work and career? 
Don't do anything you don't plan on becoming great at—the best singular piece of advice I was ever given by a personal mentor of mine. For your career, if you want to make a career out of anything, put in the work to become good at it. Don't just go through the motions. You can always control your effort, and nobody can ever fault you for mistakes or issues that are outside of your control or due to a technical error. Put in the effort and become good at whatever it is you want to do.
What's the best thing about the Hudson Valley business community? 
The best thing about the Hudson Valley Business Community is that it truly cares about each other. Businesses here buy locally from each other, work with each other, and take care of each other and the nonprofits that are part of our community. Business leaders here really believe in the importance of cultivating an environment for sustainable success and future growth, and are focused on setting the stage to allow the next generation of young leaders to build on a strong foundation.
What's the biggest mistake you've made at work, how did you recover from it and what did you learn about yourself? 
Making a critical decision without trying to first understand all perspectives. We all make assumptions based on our knowledge and experiences, but if you don't "think 360" and assess the situation from all potential vantage points, you will not make the optimal decision. I now do my best to engage with individuals from diverse backgrounds and experiences—especially ones who are subject matter experts—to get their feedback before making major, critical decisions. 
Profiles Designed and Developed by: