2022 Top Forty Under 40 Mover & Shaker Honoree:
Ross Trapani grew up in Highland, attended SUNY New Paltz and works at RBT CPAs, LLP. Ross is a CPA and partner based in the firm's Dutchess County office. Ross was drawn to his field by strategizing and working through complex accounting and business situations involving numbers and doing it with a variety of different businesses and people.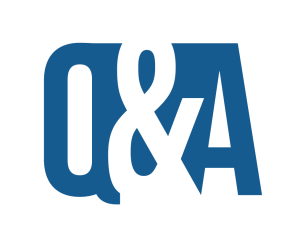 Questions & Answers with:
Ross Trapani of RBT CPAs, LLP.
What non-work activity do you engage in to unwind from work? 
Playtime or movies with my daughters, who are in third grade and kindergarten.
What is the best thing about living and working in the Hudson Valley? 
The Hudson Valley is a beautiful place to live and has a great mix of people, business and things to do, all right here.
Why is community service important to you? 
Community service allows me to help others and play a role in causes that I'm passionate about.
What advice would you give to your younger self, as it pertains to work and career? 
You can be successful anywhere; don't compromise what you value; and make sure you're happy with what you're doing and where you're doing it because it's never too late or too often to do what is right for you.
What's the best thing about the Hudson Valley business community? 
The Hudson Valley has a strong, vocal business community. The businesses are comprised of a broad scale in size and variety, and throughout there is a multitude of passionate leaders who are engaged and supportive of each other.
What's the biggest mistake you've made at work, how did you recover from it and what did you learn about yourself? 
Very early in my career, I generated reports from a business for their annual tax reporting, but at the end of a long day I rushed the process and accidentally entered a date range that produced grossly overstated numbers that were then distributed to the business's vendors. Needless to say, people were not happy. I maintained my composure, fully accepted responsibility, gave a sincere apology to my client and immediately corrected the issue. My client appreciated my humility in the moment. I forever learned the lesson that I play a great role in controlling my own circumstances, how I conduct my work and how I choose to act in difficult situations.  
Profiles Designed and Developed by: