2022 Top Forty Under 40 Mover & Shaker Honoree:
Rebuilding Our Children and Community Inc.
Satara Brown grew up in the Town of Poughkeepsie and attended Dutchess Community College and the University at Albany. She also earned an Executive Certificate in Nonprofit Leadership from the John F. Kennedy School of Government at Harvard University, and a Graduate Certificate in Criminal Investigations from John Jay College of Criminal Justice. As the Founder and Chief Executive Officer of Rebuilding Our Children and Community Inc., a 501c3 nonprofit she founded seven years ago, Satara creates, implements and oversees all programming. "I began my nonprofit to provide resources to my community that it lacked," she said. "I worked in law enforcement for eight years and recently decided to pursue my nonprofit full time to have the most impact on my community."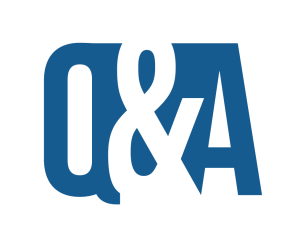 Questions & Answers with:
Satara Brown of Rebuilding Our Children and Community Inc.
What non-work activity do you engage in to unwind from work? 
I take a lot of vacations and spend time with family and friends.
What is the best thing about living and working in the Hudson Valley? 
Touching the lives of so many children and families. Families travel from all over Dutchess County to attend the programs that I have created because they see the quality of what we do—that in itself is rewarding. 
What advice would you give to your younger self, as it pertains to work and career? 
Don't be afraid to fail. Do it broke, do it scared, do it alone. You're always in the place that you should be.
What's the best thing about the Hudson Valley business community? 
The Hudson Valley business community is very supportive of the efforts of Rebuilding Our Children and Community Inc., and providing opportunities to children.
What's the biggest mistake you've made at work, how did you recover from it and what did you learn about yourself? 
The biggest mistake I've made at work was allowing my employers to use me as their "token black girl." I don't think I'll ever recover from the treatment I received from past employers; but I learned that in this world, it doesn't matter how educated you are, how experienced you are, where you went to school or who you know—black women will never truly be appreciated in this world, and definitely not in the workplace. 
Profiles Designed and Developed by: