2022 Top Forty Under 40 Mover & Shaker Honoree:
Highland Valley Supply, Inc.
Victoria Marsella spent the early part of her life in Arizona, and her family moved to Dutchess County when she was 12. She attended Dutchess Community College and she co-owns and works at Highland Valley Supply, Inc. Victoria's duties include sales, purchasing, human resources, accounting and customer service, among others. She has been involved with the family-owned company since it opened in 2009.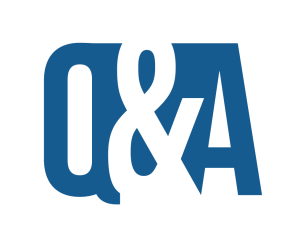 Questions & Answers with:
Victoria Marsella of Highland Valley Supply, Inc.
What non-work activity do you engage in to unwind from work? 
I enjoy going to the gym and taking boxing classes. I also unwind and find peace when spending time and playing with my dog.
What is the best thing about living and working in the Hudson Valley? 
The best part about living in the Hudson Valley is the number of outdoor activities offered year-round. The best part about working in the Hudson Valley is that we are centrally-located between most major cities in the northeast.
Why is community service important to you? 
My community service with the MARC Foundation is important to me because its purpose is to offer financial support to recovery-based programs in the Hudson Valley. The recovery community in the Hudson Valley is what helped me get sober, and I now wish to help others achieve the gift of sobriety through my work with the MARC Foundation.
What advice would you give to your younger self, as it pertains to work and career? 
It will not be easy. There will be a lot of times you want to quit and change careers, but stick with it. All the difficulties you face will be worth it, for both you and the people in your life.
What's the best thing about the Hudson Valley business community? 
The Hudson Valley business community is strong and supportive of one another. People will spend that extra dollar or drive a few extra miles to keep business within our community.
What's the biggest mistake you've made at work, how did you recover from it and what did you learn about yourself? 
The biggest mistake I made at work was booking a time-sensitive job and forgetting to secure one of the products required for the job. The lead time for the item was too far out for the customer to wait for, so we were able to offer an alternative product they could use and covered the difference for the additional expense. I went to my father for help and learned two important things that day: Honesty and communication are imperative when facing an issue. By being honest with the customer and addressing the problem promptly, we were able to work together to get the problem resolved. It's OK to ask for help. You do not have to handle all issues on your own and additional insight can provide the solution you're looking for.
Profiles Designed and Developed by: