2022 Top Forty Under 40 Mover & Shaker Honoree:
Dutchess Community College
Vincent Pedi grew up in Newburgh and attended Dutchess Community College and Lehman College, City University of New York. As an Outreach Coach at Dutchess Community College, Vincent serves as an Admissions Counselor for Adult-Learners. He also focuses on diversity enrollment and acts as a community representative for the school's DCC@Fishkill and Technical Career programs. "This field is highly rewarding and provides me the opportunity to help people every day," he said. "My career goal is to continue to serve the community in the best way possible."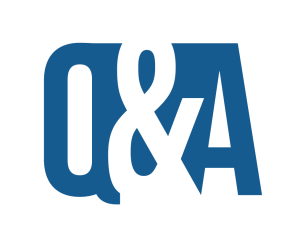 Questions & Answers with:
Vincent Pedi of Dutchess Community College
What non-work activity do you engage in to unwind from work? 
I am a volunteer educator for Youth Leadership and serve on the City of Poughkeepsie Industrial Development Agency (IDA). Hobbies include being a big Jets, Knicks and Yankees fan. I also enjoy traveling and exercising, including boxing.
What is the best thing about living and working in the Hudson Valley? 
The Hudson Valley is a beautiful place to live and I love the local trails and hikes, as well as the family-owned businesses in the region that provide a unique lifestyle for the residents.
Why is community service important to you? 
I am not happy unless I am helping others, and community service is what fuels me to be the happiest version of myself. 
What advice would you give to your younger self, as it pertains to work and career? 
Keep going, trust your instincts and buy more bitcoin.
What's the best thing about the Hudson Valley business community? 
The unique and homegrown nature of our family-owned businesses. We have a rich history in this region and our community is shaped by the entrepreneurs and innovators of the Hudson Valley. 
What's the biggest mistake you've made at work, how did you recover from it and what did you learn about yourself? 
I am someone who leads with trust and always tries to be kind to everyone around me. Unfortunately in life and work, people don't always live by the golden rule. I am also lucky to have worked with many wonderful people throughout my career, but I have learned that I am someone who will lead with integrity and mutual respect, and despite any differences, try to remember that at the end of the day we are all neighbors living in the same community.
Profiles Designed and Developed by: