2022 Top Forty Under 40 Mover & Shaker Honoree:
Absolute Auctions & Realty, Inc.
Jennifer Gableman grew up in Poughkeepsie and attended Dutchess Community College and Mount Saint Mary College. As owner and president of Absolute Auctions & Realty, Inc., Jennifer handles day-to-day operations, employee oversight, bookkeeping and the company's real estate division, since she is the broker. "My aunt and uncle hired me while I was in my junior year of high school," she said. "I was hooked from the start."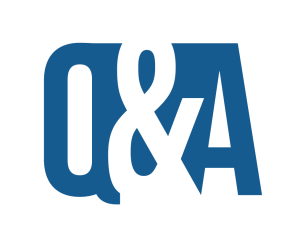 Questions & Answers with:
Jennifer Gableman of Absolute Auctions & Realty, Inc.
What non-work activity do you engage in to unwind from work? 
I love to hang with my dogs, going for walks or reading. I find that as a business owner, it's hard to shut off my mind, so simple distractions help.
What is the best thing about living and working in the Hudson Valley? 
Meeting people on the national level, I always get asked if I live in New York City. My response is always that I live close enough to visit when I want, but far enough away that I don't have to live in that fast-paced, overcrowded environment. It's what I love the most about the Hudson Valley. along with the beautiful scenery.
Why is community service important to you? 
Giving back is not only fulfilling but also something I feel is necessary. I'm in the position in my life that allows me to help others and I've been brought up knowing that it's the right thing to do.
What advice would you give to your younger self, as it pertains to work and career? 
Add a few more beach vacations and world adventures. When life gets busy, it's hard to schedule them.
What's the best thing about the Hudson Valley business community? 
That it is a community. It's easy to feel and be involved.
What's the biggest mistake you've made at work, how did you recover from it and what did you learn about yourself? 
I feel like I make mistakes on a regular basis. The point of them is to learn how to move past them and grow from the experience. I've also learned not to bite off more than I can chew because when you are overextended, you aren't giving your best self to each situation.
Profiles Designed and Developed by: