2022 Top Forty Under 40 Mover & Shaker Honoree:
Boscobel House and Gardens
Dana Hammond grew up in Huron, Ohio, attended Baldwin Wallace University and is the Development Manager at Boscobel House and Gardens. "I enjoy working at a museum because it allows me to wear a lot of hats and learn a lot about history and a number of other interesting topics," Dana said. "I have also enjoyed visiting other museums."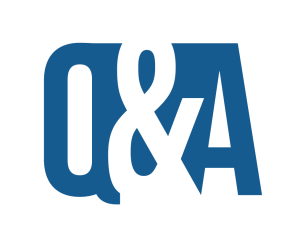 Questions & Answers with:
Dana Hammond of Boscobel House and Gardens
What non-work activity do you engage in to unwind from work? 
I love reading suspense novels and mysteries and spending time with my family.
What is the best thing about living and working in the Hudson Valley? 
The Hudson Valley has so much to see and do. My family and I love going on day trips and weekend trips to explore nearby villages and towns all over the Hudson Valley. A few of our favorite places are New Paltz, Kingston and Beacon.
Why is community service important to you? 
Community service has become increasingly important to me as I've grown in my career. I especially feel that it is a privilege and responsibility for experienced professionals to give advice and guidance to younger professionals just starting in their careers. I am also very committed to giving back to organizations in my own community.
What advice would you give to your younger self, as it pertains to work and career? 
I would  say "lean in to your interests" and "don't be afraid to quit and try something new."
What's the best thing about the Hudson Valley business community? 
There are so many great businesses in the Hudson Valley. I love how supportive the community members are of one another.
What's the biggest mistake you've made at work, how did you recover from it and what did you learn about yourself? 
In the fundraising world, there are many appeal mailings. Earlier in my career, I edited a mailing list which contained a few addresses of couples who had divorced or separated. Unfortunately, I did not catch the mistake until after the mailing had already gone out. I called and apologized to the affected parties about the error, and subsequently spoke to my boss about implementing a more robust database software. Learning from this, I instituted a more rigorous quality review process for our mailings and invested in a great database system. 
Profiles Designed and Developed by: