2022 Top Forty Under 40 Mover & Shaker Honoree:
Mackey Butts & Whalen, LLP
Christina Mazzarella grew up in LaGrangeville and attended Dutchess Community College and SUNY New Paltz. Christina is an associate attorney at Mackey Butts & Whalen, LLP and her number one career goal is to become a partner in the firm. "I have a family history of being attorneys and I always wanted to work in a field that would allow me to help others," she said.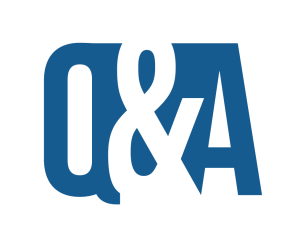 Questions & Answers with:
Christina Mazzarella of Mackey Butts & Whalen, LLP
What non-work activity do you engage in to unwind from work? 
Spending time with family and friends.
What is the best thing about living and working in the Hudson Valley? 
There is a sense of community and collegiality among businesses that is truly special.
Why is community service important to you? 
Because it is important to give back and to support others.
What advice would you give to your younger self, as it pertains to work and career? 
You do not have to be perfect to be happy and successful.
What's the best thing about the Hudson Valley business community? 
The willingness of others to work together in a collaborative spirit.
What's the biggest mistake you've made at work, how did you recover from it and what did you learn about yourself? 
The biggest mistake I have made at work is probably reacting to a situation without fully thinking through the consequences. I was able to recover from it by acknowledging that I had made a mistake and taking steps to ensure it did not happen again. From this experience, I learned that I have a lot of passion for my job, which is good, but that sometimes I need to channel that passion elsewhere.
Profiles Designed and Developed by: