2022 Top Forty Under 40 Mover & Shaker Honoree:
Habitat for Humanity of Dutchess County
Brian Nesheiwat grew up in Yonkers, attended Dutchess Community College and is a ReStore Manager for Habitat for Humanity of Dutchess County. "I have always been committed to helping those in my community, and when I was fortunate enough to purchase my home here in the county, to raise my children, I wanted to ensure all others would have the same access to this basic human right," Brian said.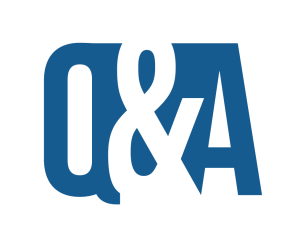 Questions & Answers with:
Brian Nesheiwat of Habitat for Humanity
What non-work activity do you engage in to unwind from work? 
I enjoy coaching my children's sports team and spending time with my family.
What is the best thing about living and working in the Hudson Valley? 
The best part of the Hudson Valley is that you develop strong community bonds and provide your children with the opportunity to grow up in a scenic area that allows for hiking, play and sports.
Why is community service important to you? 
My parents, as small business owners, instilled in me that, in order to be successful where you live you must give back and support those around you.
What advice would you give to your younger self, as it pertains to work and career? 
Be fearless! Know that life will change, jobs will vary but you will always find your place in the world.
What's the best thing about the Hudson Valley business community? 
The best thing about the business community is its commitment to give back to their neighbors and support the local not-for-profits.
What's the biggest mistake you've made at work, how did you recover from it and what did you learn about yourself? 
When transitioning to a management role, I learned that my relationships needed to change. By being transparent with the staff  and effectively communicating  my goals, both for myself professionally and for the business, we are now a cohesive team that has doubled our revenue in one year and successfully built a financially sustainable home.
Profiles Designed and Developed by: