2022 Top Forty Under 40 Mover & Shaker Honoree:
Thompkins Financial Corps.
Arnold D. Escandon grew up in Westchester County and graduated from St. John's University. A Business Analyst at Tompkins Financial Corp., Arnold is responsible for analyzing branch programs used by the company and determining which enhancements and defect resolutions make employees and processes more productive. "I've always had a heart for helping people and this opportunity came at a well-timed moment when I was looking to advance and help more of my co-workers on a larger scale," Arnold said.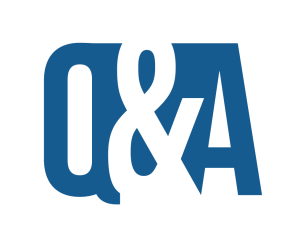 Questions & Answers with:
Arnold Escandon of Thompkins Financial Corp.
What non-work activity do you engage in to unwind from work? 
People always tell me I have a calm attitude, and I never overreact when I handle overwhelming tasks, and the reason for it is that the night before, I de-stress by lifting heavy weight and putting it right back down.
What is the best thing about living and working in the Hudson Valley? 
The Hudson Valley is lucky to have a very diverse community filled with many cultures.
Why is community service important to you? 
It's always good to give resources, knowledge and time to people who can't afford it and who really need it. Even a small amount of service can mean the world to someone else. 
What advice would you give to your younger self, as it pertains to work and career? 
To not be afraid to ask questions and set expectations for yourself and your role so that you make sure you're following your envisioned path.
What's the best thing about the Hudson Valley business community? 
I love the business community in the Hudson Valley for its diversity and charming community. Hard-working and zeal is what comes to mind when I think about our business community.
What's the biggest mistake you've made at work, how did you recover from it and what did you learn about yourself? 
One mistake was a weakness that I had. I loved hitting the snooze button. In my previous role, I was not so organized, which caused me to show up late to open a branch. I amended this by fine-tuning my organizational skills and preparing myself well before any event. This helped me in all aspects of my life, personal and business.
Profiles Designed and Developed by: