2022 Top Forty Under 40 Mover & Shaker Honoree:
Hillary Henderson grew up in eastern Dutchess County, attended SUNY New Paltz and is a Senior Development Executive at Sunrise Association. Hillary focuses on fundraising for Sunrise Association's camp in Pearl River, which serves children with cancer, and their siblings, from the Tri-State area, for free. And after four years with Sunrise Association, she has accepted a new position as Director of Development and Special Events at Wethersfield in Amenia. Hillary starts there on May 2. "I love working for organizations that have a real impact on the individuals they serve," Hillary said. "Furthering their mission through my fundraising and event work is a remarkably rewarding experience."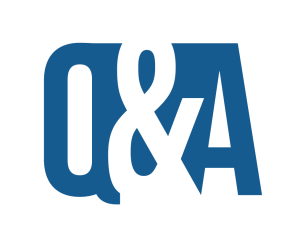 Questions & Answers with:
Hillary Henderson of Sunrise Association
What non-work activity do you engage in to unwind from work? 
I love to hike, run and cross-country ski in the beautiful Hudson Valley. There is nothing better than a jaunt in the woods or taking in the panoramic views that surround us. 
What is the best thing about living and working in the Hudson Valley? 
We are surrounded by natural beauty and a true appreciation for that, while at the same time being close to the metropolitan area and world-class professionals in all fields. 
Why is community service important to you? 
It's important to give back to your community, and to share your knowledge as a professional. One, for the impact you can have on the community around you; and two, to lead by example for your children so they can follow in your footsteps and be the next generation of volunteer leaders.
What advice would you give to your younger self, as it pertains to work and career? 
Always choose kindness, but learn to stand up for yourself and your values early on.
What's the best thing about the Hudson Valley business community? 
They are so diverse and welcoming. We are surrounded by great things and wonderful, hard-working people. 
What's the biggest mistake you've made at work, how did you recover from it and what did you learn about yourself? 
My biggest mistake was letting my emotions get the better of me in a tense moment. I recovered by properly apologizing and learning how to manage my frustrations so that outwardly, I'm always professional.
Profiles Designed and Developed by: