2022 Top Forty Under 40 Mover & Shaker Honoree:
Bianca Hendricks grew up in the Town of Poughkeepsie and attended the Pennsylvania State University. She is the Event Sales Coordinator at Revel 32 in Poughkeepsie. "My first job was at Marist College in Dining Services," she said. "I was quickly introduced to different segments of the hospitality industry (dining services, catering, concessions, coffee shop) and learned I love to work hands-on, help people, entertain others and ensure successful guest experiences. My goal was and is to create remarkable and memorable experiences for my clients, ensuring their patronage and referrals."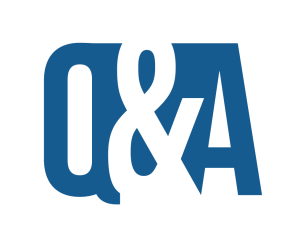 Questions & Answers with:
Bianca Hendricks of Revel 32
What non-work activity do you engage in to unwind from work? 
We are season football ticket holders for Penn State Football and we love to travel, specifically to the beach.
What is the best thing about living and working in the Hudson Valley? 
It is such a beautiful area. Everything you need, want and desire is right here.
Why is community service important to you? 
I find it's a great way to get to know my community. It provides the opportunity to meet lots of new people and broaden my network while learning more about the community as a whole. I believe having a broad, open-minded perspective of the different walks of life around you will help you be an effective and empathetic community member, making it a better place for all to live in.
What advice would you give to your younger self, as it pertains to work and career? 
Don't be afraid to fail, or to try again. It's OK to fail. Use it as a stepping stone to reach your goal.
What's the best thing about the Hudson Valley business community? 
The Hudson Valley business community is very supportive of one another. It seems that everyone understands that what is better for the Hudson Valley helps their own businesses, instead of looking at things in a competitive nature.  
What's the biggest mistake you've made at work, how did you recover from it and what did you learn about yourself? 
I'd say my biggest mistake was not going with my gut feeling for this one particular event. My team and I had this "off" feeling about it like I was being lied to or deceived about the details. I (we) ended up being blindsided. One thing that helped to recover from it was to remember my goal and what got me into this industry—"to create remarkable and memorable positive experiences for my clients," and from this experience, I was able to put new things in place to ensure my goal can happen. At every event, I learn something new, and I am able to tweak this or that to make that next event that much better. I have learned to really to trust my instincts.  
Profiles Designed and Developed by: