2022 Top Forty Under 40 Mover & Shaker Honoree:
Central Hudson Gas & Electric
Christopher Gilbert attended SUNY New Paltz and Clarkson University and has worked for Central Hudson Gas & Electric for 10 years. He spent nine years in the utility's Engineering Group, doing substation design engineering. He then served as the Strategic Planning Coordinator and is now Director of Research & Development and Innovation.  "As a kid, I was always fascinated with how things worked and I would take apart a lot of the toys and electronics my parents and relatives bought me, to see the inner workings," Christopher said. "That is what led me to pursue engineering. While working at Central Hudson, I developed my skills as a leader and developed a very strong passion to help others learn and grow. My number one career goal is to make sure I make an impact in whatever I am doing and always try to bring up those around me.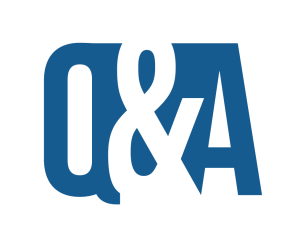 Questions & Answers with:
Christopher Gilbert of Central Hudson Gas & Electric
What non-work activity do you engage in to unwind from work? 
I enjoy spending time with my family, including my wife, Alysse, and my daughter, Oaklee. I participate in a lot of sports and activities with friends outside of work, such as basketball, flag football, softball, volleyball, bocce, darts, walking and hiking.
What is the best thing about living and working in the Hudson Valley? 
For me, it is family. My family all lives and works here in the Hudson Valley. Aside from that, it is a beautiful area with a lot of recreational activities available. There are also plenty of community organizations to be a part of.
Why is community service important to you? 
Community service is important to me because I enjoy making an impact in the lives of my neighbors and the environment in which we all live. I am grateful to be fortunate enough to have the ability to work with students of all ages as a mentor, and help them shape their future. 
What advice would you give to your younger self, as it pertains to work and career? 
I would tell my younger self to not be afraid of change. It is okay to go outside of your comfort zone and try something different. The moments when we face adversity bring out the best in our abilities.
What's the best thing about the Hudson Valley business community? 
The Hudson Valley business community is full of proud business owners who are always willing to network and work with members of the community. 
What's the biggest mistake you've made at work, how did you recover from it and what did you learn about yourself? 
The biggest mistake I have made is trying to take on everything myself. I recovered from this by learning to lean on the strengths of those around me and utilize their skills to increase productivity. By doing so, I learned that I could be a great leader and build the skills of the employees around me. The best way to excel and move to a higher position within a company is through developing a junior colleague. If you're irreplaceable in your role, you will never be given the opportunity to advance.
Profiles Designed and Developed by: