2022 Top Forty Under 40 Mover & Shaker Honoree:
Hudson Valley Credit Union
Daniel Bush grew up in Pleasant Valley and attended Dutchess Community College and the University of Phoenix. Daniel has worked for Hudson Valley Credit Union since he was a 16-year-old high school junior. He started as a part-time teller in the Hyde Park branch and, as he puts it, "Many years of hard work and dedication have brought me full circle, back to Hyde Park as the branch manager."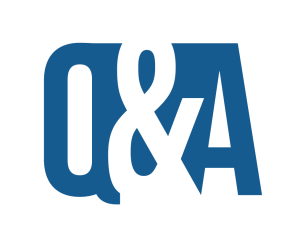 Questions & Answers with:
Daniel Bush of Hudson Valley Credit Union
What non-work activity do you engage in to unwind from work? 
I enjoy the outdoors—hunting, fishing, hiking and camping.
What is the best thing about living and working in the Hudson Valley? 
The four seasons and the strong community involvement.
Why is community service important to you? 
Doing for others is rewarding. Showing compassion and helping someone in need is satisfying. 
What advice would you give to your younger self, as it pertains to work and career? 
Think twice before making a choice or decision.
What's the best thing about the Hudson Valley business community? 
Teaching—the business community does a lot of things to help young professionals grow and learn leadership skills. Continued growth is what helps our community prosper.
What's the biggest mistake you've made at work, how did you recover from it and what did you learn about yourself? 
Trying to take on more than I can handle at one time. When I was younger, I thought I could do it all and handle everything alone. As I have grown, allowing others to assist is not a negative reflection of someone, but a strength. Finding the balance between delegating and dumping is key.
Profiles Designed and Developed by: