2022 Top Forty Under 40 Mover & Shaker Honoree:
Tony Cruz-McLeod DMD grew up in Brooklyn and Rockland County and attended Fairleigh Dickinson University and New Jersey Dental School, now Rutgers Dental School. Tony is a solo practitioner and owner of Bright Smiles of Beacon, which offers family, cosmetic and general dentistry. "My dentist let me shadow him for a summer when I was 14," he recalled. "He paid me to basically pour models, do grunt work, and hang out with him. After the first week, he asked me if I knew of any other profession where I could be my own boss at 30 years old. I didn't. He seemed so happy like he enjoyed what he does for a living. He was the first adult I'd ever met who was happy at his job."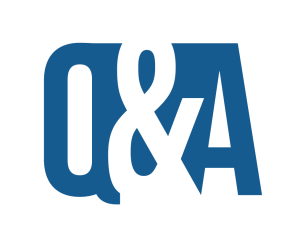 Questions & Answers with:
Tony Cruz-McLeod DMD of Bright Smiles of Beacon
What non-work activity do you engage in to unwind from work? 
Traveling, exercising daily, coaching/watching sports, reading.
What is the best thing about living and working in the Hudson Valley? 
It's much more peaceful than city life. I used to have to take two trains (45 min+) every day to work; 10 hours days with no breaks. Now my commute is a 15-minute drive, I'm off on weekends and Mondays and most days I'm home before 5.
Why is community service important to you? 
One of my favorite quotes, by Jackie Robinson, is "A life is not important except in the impact it has on other lives." I'm very fortunate and blessed; when you are blessed you should give back and try to help others. It also feels great helping people in my own community."
What advice would you give to your younger self, as it pertains to work and career? 
Work harder and keep going and it will pay off. Never be comfortable with being comfortable. There is no ceiling! 
What's the best thing about the Hudson Valley business community? 
It's much tighter knit than a bigger city. In Brooklyn, everything is anonymous. Here, you can get to meet and talk to the owner of your favorite restaurant, your dry cleaners, the deli, etc. A lot of my clients are small business owners as well. I've had a few barter-for-services. It adds to a more personal touch and better overall service.
What's the biggest mistake you've made at work, how did you recover from it and what did you learn about yourself? 
Not being ME sooner. When I first opened in 2016, I didn't know what kind of image I wanted to portray. I tried several different marketing strategies, but they didn't work because they weren't me. It took some time to realize I should just be myself and treat my patients how I'd want to be treated. I don't need fancy gimmicks and viral moments.
Profiles Designed and Developed by: