2022 Top Forty Under 40 Mover & Shaker Honoree:
United Way of the Dutchess-Orange Region
Emily Sassano grew up in Warwick and attended the University of New Haven. She works at United Way of the Dutchess-Orange Region in the Resource Development Department as the Donor Development Manager. Emily was drawn to the nonprofit sector and fundraising because she enjoys helping others. "My number one career goal right now is to continue to learn and grow and make a positive impact on the community," she said.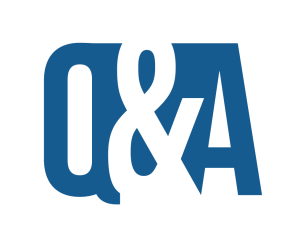 Questions & Answers with:
Emily Sassano of United Way of the Dutchess-Orange Region
What non-work activity do you engage in to unwind from work? 
I enjoy hiking throughout the Hudson Valley. I also love going to concerts and seeing any type of live music.
What is the best thing about living and working in the Hudson Valley? 
The area itself is beautiful with a great variety of diverse businesses and things to do. I feel like I can always find new places to explore. 
Why is community service important to you? 
I feel it is important to give back and play a role in bettering the community. It also helps me feel more connected to others and attuned to the world around me.
What advice would you give to your younger self, as it pertains to work and career? 
I would tell my younger self to be patient and give everything time. You don't have to have it all figured out at once. The things you want will not happen overnight, but keep working at it and you'll get there.
What's the best thing about the Hudson Valley business community? 
The best thing about the Hudson Valley business community is the people. Through my current role and other past jobs, I have worked with a lot of great people from many different industries. There are a lot of people looking to collaborate to make the community stronger.
What's the biggest mistake you've made at work, how did you recover from it and what did you learn about yourself? 
I made an error in someone's name when I was sending them a letter and they reached out, upset that it was incorrect. I spoke with the person and apologized for the mistake and took accountability for what had happened. After speaking with them about it and ensuring them that it would not happen again, the person was very understanding and even carried on a longer conversation with me about other things. I learned that sometimes mistakes happen and it is how you deal with it that determines how the situation plays out.
Profiles Designed and Developed by: