2022 Top Forty Under 40 Mover & Shaker Honoree:
Dutchess County Sheriff's Office Detective's Bureau
Dutchess County Sheriff's Office Detective Jeff Cohen grew up in Poughkeepsie and attended Dutchess and Sullivan Community Colleges. He works in the Dutchess County Sheriff's Office Detective's Bureau, Criminal Investigations & Polygraph Unit. Working as a dispatcher with the Town of Lloyd Police Department, Jeff was drawn to law enforcement by working with police officers each day and seeing how they were helping others, conducting criminal investigations, engaging in proactive police work, saving lives, and fostering community relations and camaraderie with fellow co-workers. "Once in the Police Academy and alongside my fellow officers, I found the camaraderie and career path I was excited to be a part of," he said.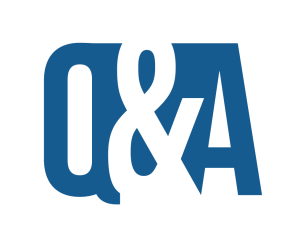 Questions & Answers with:
Jeffrey Cohen of the Dutchess County Sheriff's Office Detective's Bureau
What non-work activity do you engage in to unwind from work? 
I enjoy spending time with family and friends.
What is the best thing about living and working in the Hudson Valley? 
It's an amazing place to raise a family.
Why is community service important to you? 
I feel it's important to be a part of supporting the community.
What advice would you give to your younger self, as it pertains to work and career? 
Find a topic of higher learning you can enjoy and enlighten yourself.
What's the best thing about the Hudson Valley business community? 
The businesses of the Hudson Valley are supportive of their communities.
What's the biggest mistake you've made at work, how did you recover from it and what did you learn about yourself? 
I was injured on the job and it was difficult to get myself back and working at the previous expectations I had in my career. I allowed it to bring me down. It took a long time to recover physically and mentally during that time. I learned that it's OK to have setbacks and it doesn't mean you can't still move forward.
Profiles Designed and Developed by: