2022 Top Forty Under 40 Mover & Shaker Honoree:
Mid-Hudson's Northwestern Mutual
Araea Minnow grew up in Poughkeepsie and attended Dutchess Community College and Trevecca University in Nashville. The Director of Recruiting for Mid-Hudson's Northwestern Mutual, Araea said she has "always strived to give people the best opportunity they can have in an occupation. Northwestern Mutual is a great place to grow and cultivate a career, and watching individuals thrive in our environment is everything to me in my career."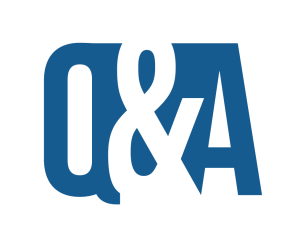 Questions & Answers with:
Araea Minnow of Mid-Hudson's Northwestern Mutual
What non-work activity do you engage in to unwind from work? 
I love spending time with my husband and son. In addition, my faith is a large part of who I am and I enjoy investing in my church community.
What is the best thing about living and working in the Hudson Valley? 
We are in an awesome time here in our area. Seeing so much development in the Hudson Valley makes me feel as though I am part of something, part of a community that will continue to grow and thrive. And, as many of us here could say, there is certainly no place like home. 
Why is community service important to you? 
No one else is coming to do the work you are supposed to. If you don't like something, if you believe something needs improvement, it is your responsibility to step up and do something about it. We all get better as a community when everyone does even just one thing for it.
What advice would you give to your younger self, as it pertains to work and career? 
I would tell myself to not be so afraid of taking risks. It is not always about the money or the salary, it is about having joy in what you do, knowing the money will always follow.
What's the best thing about the Hudson Valley business community? 
As a recruiter, I am constantly reaching out to people in the business community for help in finding the best candidates, and very rarely am I met with opposition. We want to see each other thrive, knowing that there is plenty of business to go around. Helping each other grow is the best way to keep our businesses moving forward.
What's the biggest mistake you've made at work, how did you recover from it and what did you learn about yourself? 
My biggest mistake has been allowing what others think about me to cloud my own judgement. I have made poor decisions based on what I believe someone wanted me to do, rather than what I knew was the right thing. It has taken time, and while I am still learning, I have found more confidence to trust my own judgement and make those important decisions regardless of the thoughts of others.
Profiles Designed and Developed by: