2022 Top Forty Under 40 Mover & Shaker Honoree:
Alicia Lilly grew up in Wappingers Falls, attended SUNY New Paltz and works for TEG Federal Credit Union as Vice President of Risk Mitigation and Compliance. "I was lucky enough to be given an internship at 16-years-old, working for a local credit union," she said. "I loved it and have stayed in the field."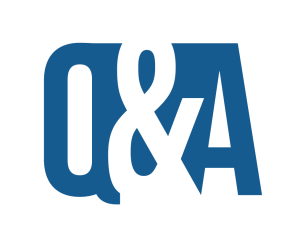 Questions & Answers with:
Alicia Lilly of TEG Federal Credit Union
What non-work activity do you engage in to unwind from work? 
I love to read and can often be found with a book in my hands.
What is the best thing about living and working in the Hudson Valley? 
The beauty we are surrounded by. From the mountains to the changing seasons, it's one of my favorite places to be and I'm happy to call the Hudson Valley home.
Why is community service important to you? 
I think it's important to give back and help the community that helps you. I love animals and have really enjoyed my work with the Dutchess County SPCA, both as a board member and fostering animals.
What advice would you give to your younger self, as it pertains to work and career? 
What's the best thing about the Hudson Valley business community? 
We have so many local businesses in the Hudson Valley that provide excellent products, services and gourmet food. It's a pleasure to see them thrive.
What's the biggest mistake you've made at work, how did you recover from it and what did you learn about yourself? 
Not giving myself and those around me enough praise and positive feedback. When people do a good job, they need to know it. Sometimes, you just get so busy that slowing down to give that feedback can be challenging, but it's how you help yourself and those around you grow.
Profiles Designed and Developed by: