2022 Top Forty Under 40 Mover & Shaker Honoree:
Alexandra Vittorini grew up in Hopewell Junction and attended Fordham University. She co-owns 4th Wall Productions, which provides the Hudson Valley with entertainment, theater education and summer theater camps for kids ages 5-18. She is also the lead vocalist with the band Bosco & The Storm, and she is a professional actress who has performed at theme parks and on national tours. "My mother started 4th Wall Productions about 30 years ago, so theater was an evident path for me," Alexandra said. "I was drawn to teaching because I have seen first-hand the magic that comes when a child starts fulfilling their potential; when they feel good about what they have accomplished; when they take healthy risks and step out of their comfort zones and emote loudly and clearly. Theater education creates real possibilities for children. I get to help a child find their voice, or learn that they are funny, or discover they can dance."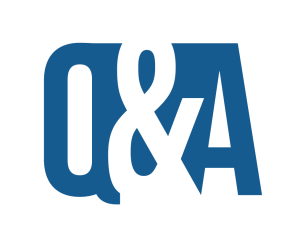 Questions & Answers with:
Alexandra Vittorini of 4th Wall Productions
What non-work activity do you engage in to unwind from work? 
I like to read books about incredible women, see shows in the city, and take walks with my husband and our cats. Yes, you read that right. I also love to craft. I can make anything out of nothing and hot glue. I have an outstanding circle of friends and family and I love throwing themed parties, dancing the night away and having bonfires.
What is the best thing about living and working in the Hudson Valley? 
The sense of community and connection in the Hudson Valley. I have traveled across the country and have managed to run into someone from this area everywhere I go, and we immediately find common ground. We live in the most gorgeous area, between the mountains, the river, the sunsets and the foliage, I am in constant awe of the natural beauty of the Hudson Valley.
Why is community service important to you? 
Access to the arts for children. Acting classes, voice lessons, dance class, seeing shows, keeping your music up to date, it all can be expensive for a family. It is crucial to find ways to provide accessible and quality entertainment to the community. Only 7% of low-income families send their children to camp and wealthy families are twice as likely to bring their children to museums and shows. I want to make summer theater camp accessible to all students who are remotely interested in the arts. Studies have shown that children who are exposed to the arts have better critical thinking skills and perform better in math and reading. Theater helps kids build resilience, communication skills, public speaking skills and can set them up for a successful path in whatever career they choose.
What advice would you give to your younger self, as it pertains to work and career? 
I would say, "Alexandra, you do you, no matter what." Our educational system is not always set up to support children in the arts in a way that provides mentorship or examples of people in the profession. As a result, sometimes it is hard to see how you can make a career in the arts, so maybe you have to be the example for yourself and then for others.
What's the best thing about the Hudson Valley business community? 
There's always someone who knows someone who can help you out. It is exceptionally resourceful. It's that old saying: "It's not what you know, it's who you know that knows what you do."
What's the biggest mistake you've made at work, how did you recover from it and what did you learn about yourself? 
I accidentally deleted a 30-page document filled with spreadsheets, so there was quite a lot of information. I panicked and with good reason. Luckily, someone had recently printed it out, but that meant I had to re-type the entire document. It took an entire weekend, but I learned to save important files in multiple places and always save as I go. I learned how to become more careful and organized when it came to the administrative side of work.
Profiles Designed and Developed by: