2022 Top Forty Under 40 Mover & Shaker Honoree:
Paul Thompson grew up in Beacon and attended Dutchess Community College and The College of Saint Rose. As the Associate Director of Media Workforce Programs at The Art Effect in Poughkeepsie, Paul serves as lead instructor for the organization's Spark Studios filmmaking and media programs. Thanks to music and music videos, he's been interested in media production since early childhood. After-school music production in high school led Paul to study communication in media at DCC, where he gravitated toward video production and photography. His career goal is to open a multimedia production studio for emerging content producers working in music and video production.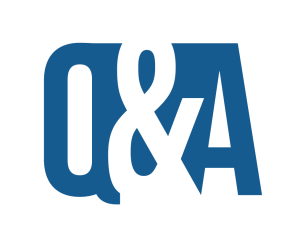 Questions & Answers with:
Paul Thompson of The Art Effect
What non-work activity do you engage in to unwind from work? 
I enjoy vacationing on a warm Caribbean island with my friends and wife, playing volleyball and attending basketball games (preferably the Los Angeles Lakers!).
What is the best thing about living and working in the Hudson Valley? 
The best things about living and working in the Hudson Valley are the diverse opportunities it provides. There are so many wonderful restaurants, community organizations, outdoor activities and artistic professionals to collaborate with.
Why is community service important to you? 
Community service in any facet has the potential to be life-changing to the individuals benefiting from the service. One of my goals as an educator is to have a positive impact on every student I work with, whether it be getting employment, assisting them with college, finding scholarships or providing mentorship.
What advice would you give to your younger self, as it pertains to work and career? 
I would tell myself to continue to push forward and continue to work hard; cherish every opportunity and try to make a positive impact on every person you interact with and every project you produce.
What's the best thing about the Hudson Valley business community? 
The Hudson Valley business community is amazing. The last couple of years, I've gotten the opportunity to meet a lot of amazing people within the Hudson Valley. What I love the most is that there are so many collaborations between the businesses. 
What's the biggest mistake you've made at work, how did you recover from it and what did you learn about yourself? 
When I first started with The Art Effect, I was reserved and never made an attempt to network or take on leadership roles within community committees or working groups. Throughout the years, I realized how important it is to put myself out there and to challenge myself to try new things that once upon a time made me nervous or uncomfortable. Becoming a more outgoing version of myself has made a positive impact on my career and the individuals I serve every day.
Profiles Designed and Developed by: