2022 Top Forty Under 40 Mover & Shaker Honoree:
Mike Mancari grew up in Poughkeepsie and attended Dutchess Community College and Empire State College. He is the President and CEO of his own business, M.M.G. Fire Equipment, Inc., and he is a City of Poughkeepsie Fire Fighter. "I wanted to be a firefighter my whole life since I was in kindergarten," Mike said. "I enjoy helping other people and being part of a team." Being a firefighter was Mike's number one goal. But he also wanted to own his own business. He launched M.M.G Fire Equipment, Inc., in 2017.  "I am very passionate about this business," he said. "I enjoy helping people and servicing our customers' fire protection equipment, to help keep themselves, employees, customers and property safe.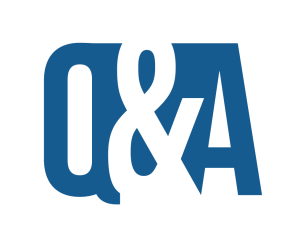 Questions & Answers with:
Mike Mancari of MMG Fire Equipment, Inc.
What non-work activity do you engage in to unwind from work? 
I like to spend time with my family, most of all my wife and kids. We enjoy going out to different restaurants, day trips, sporting events, vacations, shows and spending time together at home.
What is the best thing about living and working in the Hudson Valley? 
All the people I know and have met. Growing up here and being involved with emergency services and the Dutchess County Regional Chamber of Commerce, I have been able to meet so many wonderful people. Being from the area when starting the business and knowing people helped get me started. 
Why is community service important to you? 
Community service is important to me because I enjoy helping people.
What advice would you give to your younger self, as it pertains to work and career? 
The advice I would give to my younger self is that I should have started this business a long time ago and not waited so long.
What's the best thing about the Hudson Valley business community? 
The people. I enjoy meeting new people and working with them to bring their businesses into compliance with the New York State Fire Code. The business community here is tight. Most of our new customers come from customer referrals. 
What's the biggest mistake you've made at work, how did you recover from it and what did you learn about yourself? 
The biggest mistake I've made so far with M.M.G. Fire Equipment, Inc., was losing out on a great deal for a building. I had an offer on a building, it was a great price, I tip-toed, thinking there were no other buyers, and I lost out. This was a few years ago. Now the real estate market has skyrocketed and I can't find anything. I really need to find another place for my business as we are outgrowing our current location.  I learned not to be so cautious. I feel that with business, you don't want to be overly aggressive, but you don't want to be cautious either.
Profiles Designed and Developed by: