2022 Top Forty Under 40 Mover & Shaker Honoree:
Juli Colotti grew up in Newburgh and attended Barry University, Marywood University and the California University of Pennsylvania. Juli owns Bodies by Colotti in Kingston, a personal training studio; and she is a habit and lifestyle coach and founder of JMC Lifestyle Coaching. "I was always an athlete growing up," she said. "I always wanted to be involved with fitness or sports in some way. My original plan was not to be a personal trainer but the economy took me there. I wanted to own my own gym one day, and now I want to own a wellness center.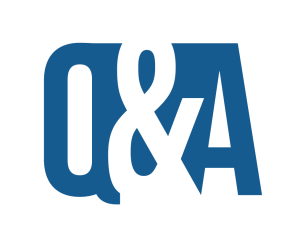 Questions & Answers with:
Juli Colotti of Bodies by Colotti
What non-work activity do you engage in to unwind from work? 
I golf—not very well, but I golf.
What is the best thing about living and working in the Hudson Valley? 
The community. Everyone is always so willing to help one another. The views aren't so bad either. I love how close we are to so much. I am a traveler. So one the weekend I may be in New Jersey, Connecticut, Massachusetts, or Pennsylvania. There is so much around us.
Why is community service important to you? 
Community service is important to me because I believe in giving back. In order to receive, you need to give. Without community service we have no community.
What advice would you give to your younger self, as it pertains to work and career? 
Your original plan may not go as you hope, but the actual plan is even better. Never give up on your overall dream. It may not have come true when you wanted, but if you keep going, it will come true. 
What's the best thing about the Hudson Valley business community? 
The diversity and willingness to work together. I work with so many other business owners and our overall goal is to better serve our clients.
What's the biggest mistake you've made at work, how did you recover from it and what did you learn about yourself? 
My biggest mistake was trusting someone, who I thought was a friend, to be my first employee. After firing her and dealing with the client situations, I just brushed it off and moved on. I learned that friends and business don't mix. I also learned that I can recover from what seems like the worst situation possible, and I am mentally stronger than I think. 
Profiles Designed and Developed by: