2022 Top Forty Under 40 Mover & Shaker Honoree:
Hudson Valley New York Chapter of American Red Cross
John Vale grew up in Germantown and attended SUNY Oneonta and Marist College. He is the Executive Director of the Hudson Valley New York Chapter of the American Red Cross. John was drawn to his field by strong ties to community service and helping others in time of need.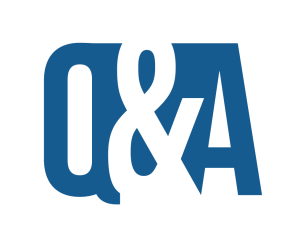 Questions & Answers with:
John Vale of American Red Cross
What non-work activity do you engage in to unwind from work? 
I like to bike around various Hudson Valley trails or read science fiction books.
What is the best thing about living and working in the Hudson Valley? 
I absolutely love the number of trails, parks and otherwise green spaces available in the Hudson Valley. I take pride in the fact that the work I do helps contribute to the safety and well-being of my family, friends and community members every single day.
Why is community service important to you? 
Having witnessed the impacts that disasters can have on individuals and community members, I know that recovery would never be possible if not for the selfless acts of others.
What advice would you give to your younger self, as it pertains to work and career? 
Be bold and take more chances. Understand that you might not always succeed and be willing to learn from your failures.
What's the best thing about the Hudson Valley business community? 
So many Hudson Valley businesses are heavily invested in giving back to their communities, whether it's through volunteering or donations. This is especially true during times of disaster.
What's the biggest mistake you've made at work, how did you recover from it and what did you learn about yourself? 
Failure to effectively communicate with my team during a critical disaster response. Ultimately, we were able to meet our objectives. However, I learned an important lesson of investing in and trusting my team to get the job done. 
Profiles Designed and Developed by: