Saugerties Chamber of Commerce
2022 Ulster County Executive's Arts Award for Art in Public Spaces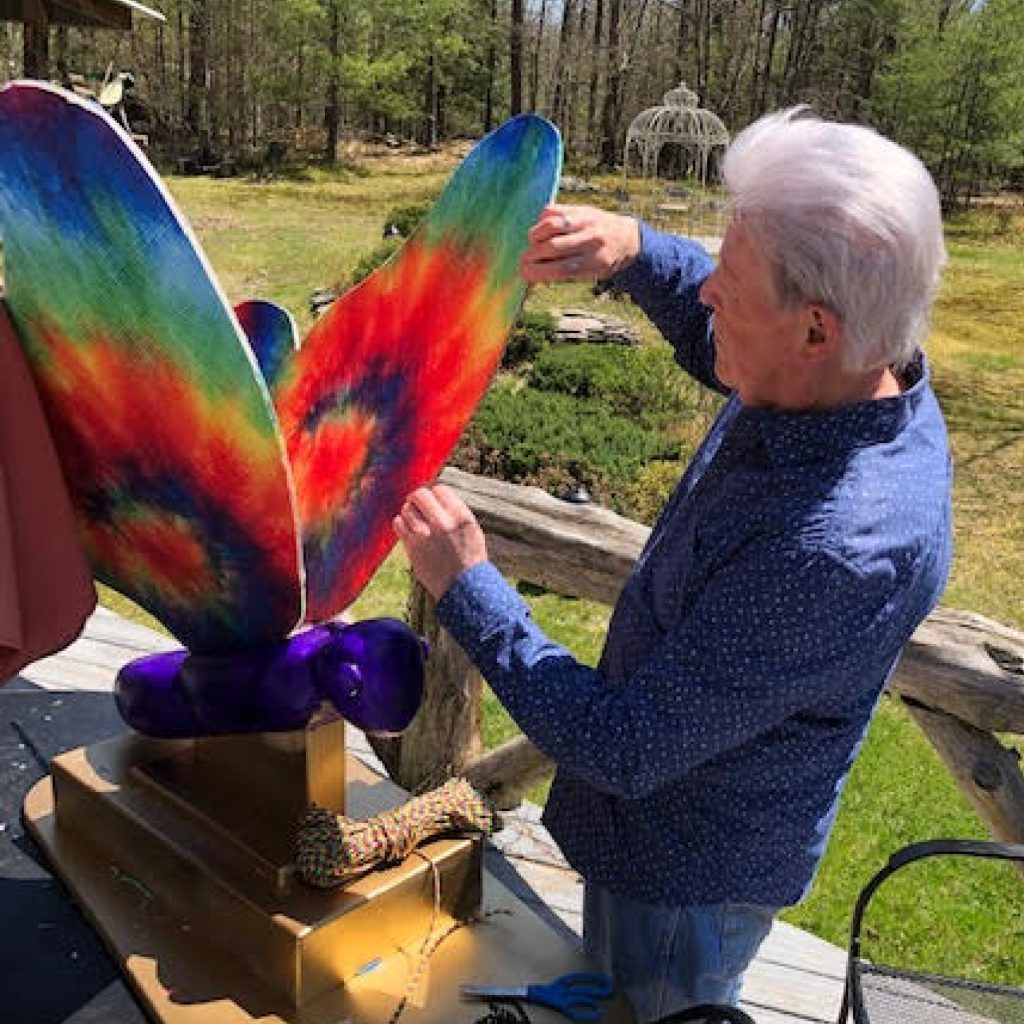 Art in public spaces can take on special meaning for many, because it can be enjoyed by so many.
That's one perspective on the Saugerties Chamber of Commerce's Street Art project, which on an annual basis showcases the work of local artists. This year's theme is "Rocky in Saugerties" and will feature owls in honor of Rocky the Christmas owl, who in 2020 was found in the Rockefeller Center Christmas tree and spent time at Ravensbeard Wildlife Center in Saugerties.
Started in 2009, the Chamber spearheaded its Street Art project with a different theme for each year—including lighthouses, horses, automobiles, chairs, butterflies, with this year focusing on owls.
Saugerties Chamber of Commerce Chair Mark Smith designed the owl, and 4–5-inch physical renderings made of fiberglass are decorated by artists whose designs are selected for inclusion. Sponsors then select specific designs, and sponsor that artist. The decorated owls are then displayed throughout Saugerties, from Memorial Day through Labor Day. An auction will be held in September and funds raised benefit the artists, the Chamber, a nonprofit organization and a scholarship for a graduating Saugerties High School senior.
"It's probably our biggest project that we have for the year," Mark said.
And the Saugerties Chamber of Commerce for its efforts at empowering art in public spaces is the recipient of the 2022 Ulster County Executive's Arts Award for Art in Public Places.
"It's a great compliment to the many hours that we spend making this happen," Mark said.
And this program shows how power of the arts can help ignite the local economy.
"The Chamber recognizes the value of the arts and artists in our community and appreciates that creativity in our area leads to positive feelings and increased tourism, which in turn support our local shops, restaurants and lodging," reads a Chamber statement.
The Saugerties Chamber of Commerce Street Art project has three facets: To show off the work and talent of local artists; to bring visitors to Saugerties to see the art and enjoy shops, restaurants and businesses; and to fund a nonprofit organization. This year, the Ravensbeard Wildlife Center will be supported by the artistic endeavor.
Overall, Mark said, the arts contribute to the Saugerties economy in a very important way.
"We also have the Saugerties Artist Studio Tour," he said. "That's a big draw for bringing people to Saugerties."
Profiles Designed and Developed by: