2022 Ulster County Executive's Artivist Arts Award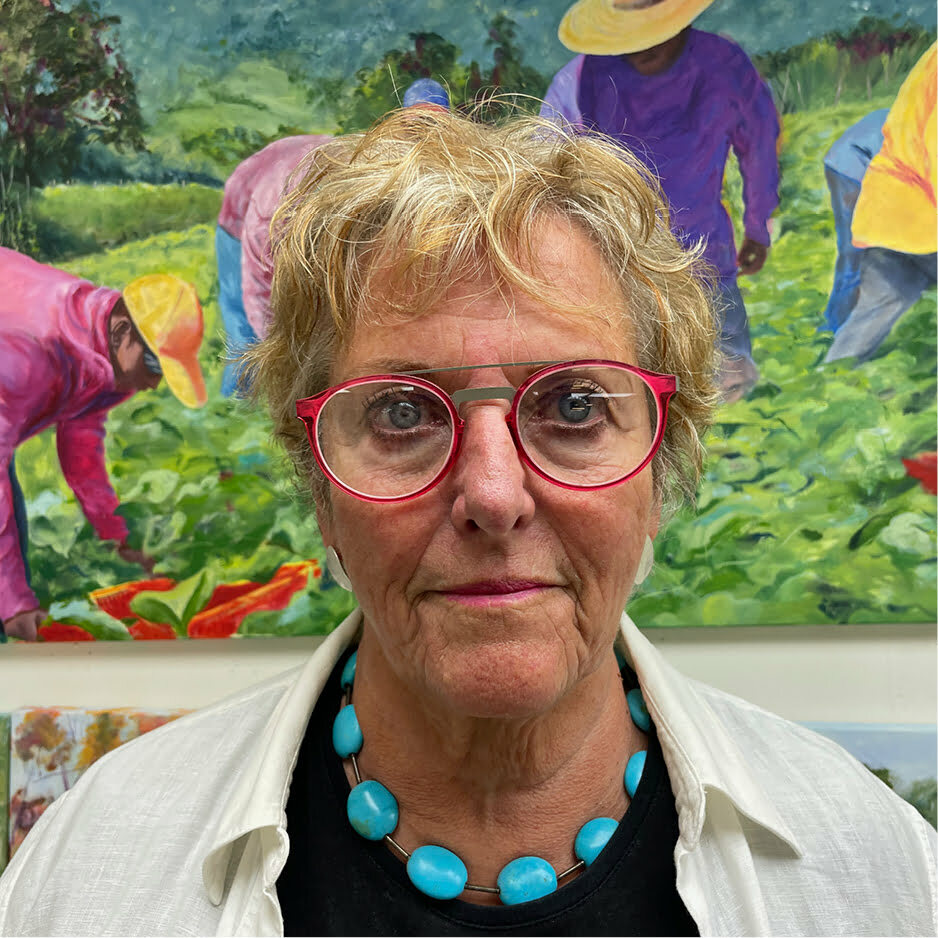 Originally from Cornwall, Barbara Masterson has been painting since the eighth grade.
She was drawing one day, copying a Winslow Homer painting out of an encyclopedia—"The Gentlemen in the Boat"—and her father was quite taken with his daughter's artistry. He took the painting and Barbara to an art gallery and it generated positive feedback.
Barbara took lessons there, and later told her parents she wanted to go to college to learn how to paint. Her father suggested she study computers. Barbara went to college to study art and graduated with an associate's degree in Fine Art from Elizabeth Seton College. She also earned a bachelor's degree in Art Education and Master of Art in painting from SUNY New Paltz. 
Barbara taught art at North Junior High School in Newburgh and then taught the advanced drawing and painting classes, and AP art classes, at Newburgh Free Academy.
Asked what she likes about painting, Barbara said, "I like the texture of the paint. I love color. I love capturing a moment."
All of these things have brought Barbara to a special honor—the recipient of the 2022 Ulster County Executive's Artivist Arts Award.
A resident of Milton, Barbara for the past seven years has been exclusively painting migrant workers who toil in the fields of the Hudson Valley. These workers play pivotal roles in the Ulster County and Hudson Valley agricultural industries and overall economies, and they play pivotal roles in the process that brings food from the soil to our tables.
Barbara in 2015 was on a farm painting the landscape when migrant workers came onto the field she was painting. She gestured them in to become part of her painting and, she said, "I followed them around all summer. And then they left. And I was devastated."
While she was painting the workers, Barbara took photos of them. When they left, she studied the photos more closely and was inspired to paint portraits of them.
"I've been doing that for seven years," she said.
Asked what it is about the workers that inspires her, Barbara said, "Their hard work and the fact that the general public doesn't know where their food comes from. They think it appears on a shelf in a store."
Barbara said she has gotten to know the workers and has distributed bicycles, clothes and food to them.
"People know that I'm working with them and they'll say, 'What do you need?'" she said. "So I'm an advocate for them."
Speaking of her Ulster County Executive's Arts Award, Barbara said "I am humbled and honored to receive this."
Profiles Designed and Developed by: