2022 Ulster County Executive's Arts Award for a Business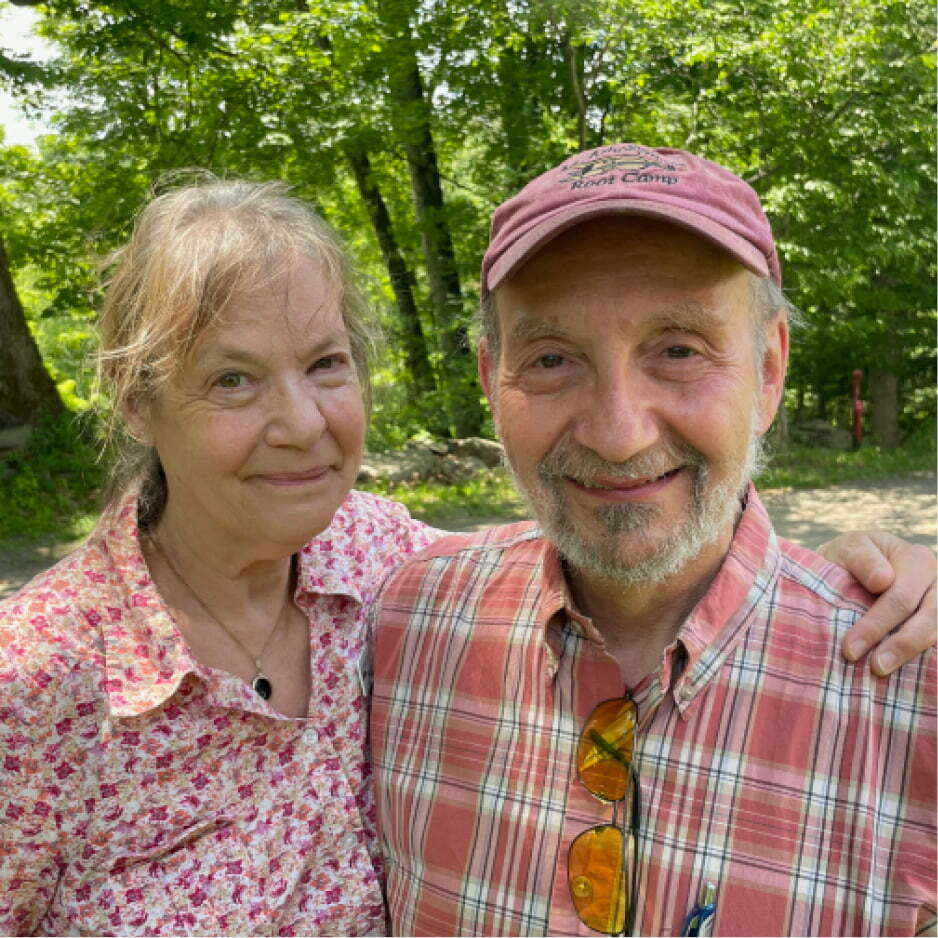 When it comes to the arts, the outdoors and harnessing both to impact the Hudson Valley economy, Jay Ungar, Molly Mason and The Ashokan Center in Olivebridge are Ulster County institutions.

This confluence is one reason why The Ashokan Center—Jay is president, Molly is Vice President—is being honored with the 2022 Ulster County Executive's Arts Award for a Business.

An independent music and nature nonprofit organization established in 2008, the Ashokan Center welcomes school groups for educational field trips; hosts public community events that include festivals and music and dance camps; and rents its facility for private retreats, conferences, and weddings.

Jay and Molly hosted music and dance camps for years, when the property was a State University of New York Field Campus. When the state put the land up for sale, the couple spearheaded an effort to purchase it and launched the Ashokan Center.

A favored hunting and fishing ground for the Munsee Indians for generations, the Ashokan Center is listed as a Historic District on the National and State Registers of Historic Places and became home to Americans of European descent in the 1730s. Ulster County's first mill and blacksmith shop were built on this property, which is tucked into a bucolic corner of the Hudson Valley and framed by nature's stunning beauty.

The Ashokan Center offers a range of programs, as well as lodging and dining that allows attendees to immerse themselves in a true Catskill Mountain experience.

"I've come to feel that there's an energy emanating from the property that will put the wind in the sails of good things," Jay said. "It doesn't make good things happen or create them, but when you're working towards community connection, connection with nature, connection with the land and with other people, there's an energy here that helps it along, encourages, and is beneficial."

Said Molly, "When I come onto this property, I think the history of it is part of the real strength that just comes through to me and, I think, to a lot of people."

Molly also referenced the Ashokan Center's links to Native American history.

"There's some kind of healing get together that's been going on here for a very, very long time and I think the land feels it and recognizes it; I think the plants feel it and recognize it; and I think the humans who come here feel it and recognize it as well," she said.

Both Jay and Molly noted the economic impact of the Ashokan Center, which employs 30, maintains a loyal following of repeat visitors and is booked with events, public and private, through November.

All of this is related to the Ashokan Center's 2022 Ulster County Executive's Arts Award for a Business.

"It's a great honor," Jay said.
The Ashokan Center's music and dance camp offerings for 2022 include:
• Western & Swing Week: June 26-July 2
• Northern Week: July 17-July 23
• Acoustic Guitar Camp: July 25-July 29
• Southern Week: Aug. 14-Aug. 20
• Western & Swing BBQ & Dance: June 25
• Northern Week BBQ & Dance: July 16
• Southern Week BBQ & Dance: Aug. 13
• The Summer Hoot: Aug. 26-Aug. 28
Visit Ashokancenter.org for information
Profiles Designed and Developed by: