2022 Ulster County Executive's Arts Award for an Arts Organization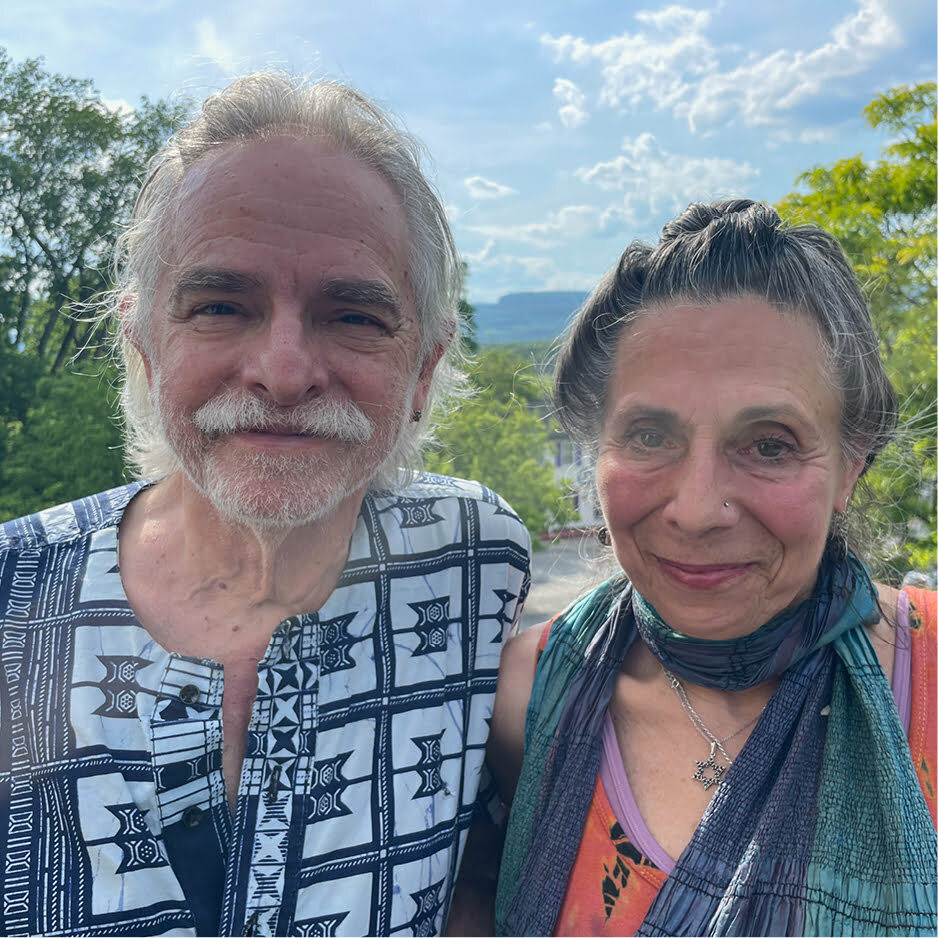 Bill and Livia Vanaver, founders of the Vanaver Caravan Dance and Music Company, know plenty about the endurance of the arts.
Vanaver Caravan in 2022 is celebrating its 50th anniversary. So it is a fitting tribute that this New Paltz-based arts organization is being honored with the 2022 Ulster County Executive's Arts Award for an Arts Organization.
Of the honor, Livia said, "It feels very good and it feels organic."
Speaking of the Ulster County Executive's Arts Award and the Vanaver anniversary, Livia added, "this year seems to be a really exciting year for us."
Vanaver performances have been presented throughout the U.S., Europe, Southeast Asia, and North Africa, including appearances at major festivals such as Jacob's Pillow Dance Festival; the Smithsonian American Folklife Festival; the Bienale de la Danse in Lyon, France; Tanz & Folk Fest Rudolstadt Festival in Germany; Harbourfront in Toronto; and Sidmouth International Festival in England.
Bill, a musician and composer, and Livia, a dancer and choreographer, worked extensively with their friend, legendary musician Pete Seeger. Vanaver Caravan has also pioneered arts education program across the country, for public and private schools, while developing curriculums with teachers and administrators.
Asked why the art of dance is important, Livia said, "Everybody has a body and you're born to dance. Even little babies, before they can walk, they're listening to music and holding on to the couch and bouncing in rhythm. People dance for fun. They dance for exercise. They dance to express themselves. People dance to preserve their culture. They dance to express music. They dance to socialize, to be with each other, to create community."
Livia said dance allows people to feel comfortable in their bodies, comfortable expressing themselves and good about relating with others.
As for Vanaver Caravan's unique identity, Livia said it is driven largely by the company's desire to, "see how dance and music can really help everybody in the world appreciate themselves, appreciate each other and appreciate the cultures of the world."
If you'd like more insight on Vanaver Caravan, then you may want to head over to Walkway Over the Hudson, which links Highland to Poughkeepsie, on June 25. "Walkway Over the Hudson: Bridge Music Dance Project" will revolve around dance performances choreographed to "Bridge Music," which composer Joseph Bertolozzi generated by using the Mid-Hudson Bridge as a giant percussion instrument. Bertolozzi recorded his project and the result was "Bridge Music."
Visit vanavercaravan.org to learn more.
Profiles Designed and Developed by: