What top marketing trends will your business need in the new year?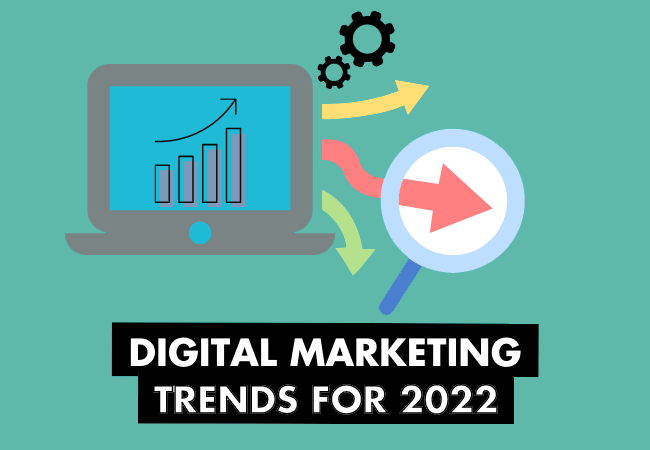 Staying ahead of the curve with digital marketing can be a heavy lift under the best of circumstances. Throw in a global pandemic and unsteady economy and you might have to start from scratch.    
During these unprecedented times, it can be all too easy for a business owner to look back in regret or dwell on the missteps of the present. But the survival of your business depends on the ability to remain ahead of the curve when it comes to digital marketing, which, in a world transformed by quarantines and lockdowns is our new bread and butter.  
According to Hubspot: "In 2022, 51% of B2C marketers plan to increase their marketing budget. The question is, where is that budget going?" 
Let's leave the past where it belongs, in the past. Let's look ahead to the future, our future, your future. 2022 is not just looming—it's here. And that means we must act—now. The time is at hand to implement digital marketing strategies based on what's coming at us, as opposed to developing plans for the horse that's already left through a barn door that somebody left open.   
So drop what you're doing and let's talk digital marketing trends for 2022. In all honesty, it's not too early to be planning for 2023, never mind gearing up for the start of the new year in a few weeks. But let's take one year, and one crisis at a time, shall we?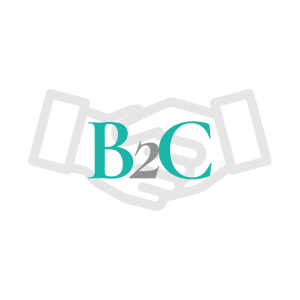 The fine folks at LinkedIn have some thoughts to share, and the most compelling might be, "Simplicity is King."  
"Content is no longer king," reads this LinkedIn post. "…What matters most is relevance and quality!…The amount of information you can find on the internet is endless, and it's becoming more and more important to deliver high-quality, unique content." 
Call it storytelling. Call it "Conversational Marketing." Regardless, according to LinkedIn:   
"Consumers don't want to hear how fantastic your product or service is. What they want to know is the story about the time you helped to solve a specific problem, or the journey of how people use and enjoy your product." 
Don't use "flowery words" to describe products.  
Incorporate into your message a "real-life" illustration of what makes your product stand out. 
There are thousands of ways to start a conversation and tell a story. Here at Content Studio NY, we're no stranger to storytelling. Our Storyseller blogs are just one of the ways we tell stories and promote both our website and tourism for our clients. By traveling and giving a first-hand account about visiting a destination like Rochester, we market our Storyseller service and help boost travel to the destination.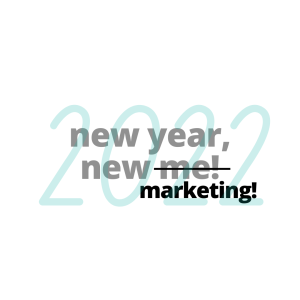 Video, Audio and Social Responsibility
According to Hubspot: TikTok, Instagram Reels and YouTube Shorts are all competing for the attention of consumers—and there is no indication that the short-form video momentum is letting up.  
"Short-form video trend content offered the second-highest ROI for B2C marketers in 2021, behind influencer marketing" and "it's the trend marketers plan to invest in the most in 2022. Roughly 33% of B2C marketers already invest in short-form content, while one-third of those who haven't will do so for the first time in 2022." 
Now more than ever, short-form videos and social media are of the utmost importance. By creating and publishing short-form video content and including them to our New York by Rail articles, we help drive more traffic to our content. Video is incredibly important when considering Search Engine Optimization best practices. When we include this form of content, our articles are more likely to come up in search.
On the topic of platforms like TikTok and Instagram, the impact of social media has been great and everchanging. Using these platforms, and others like LinkedIn, FaceBook and Twitter help to expand your company's reach and increase engagement. At Content Studio NY, we use these platforms to spread the word about our company's services and content, driving more traffic to our websites.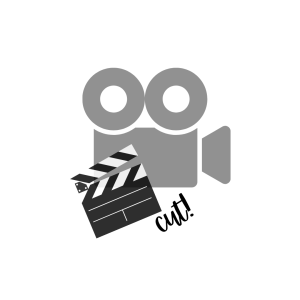 And Let's Hear it for Audio: "…Only 19.1% of B2C marketers use podcasts or other audio content in their marketing. Of those who do use it, 37.4% find it to be one of their most effective trends…Roughly 43% of B2C marketers plan to increase their investment in podcasts in 2022 while 38.4 plan to keep it the same."  
As for Social Responsibility: A 2020 Edelman Trust Barometer survey revealed that many consumers see trust as a leading factor in purchasing decisions. However, only a third of B2C marketers surveyed find social responsibility to be an effective marketing trend. Regardless, 45% plan to increase their investment in 2022.