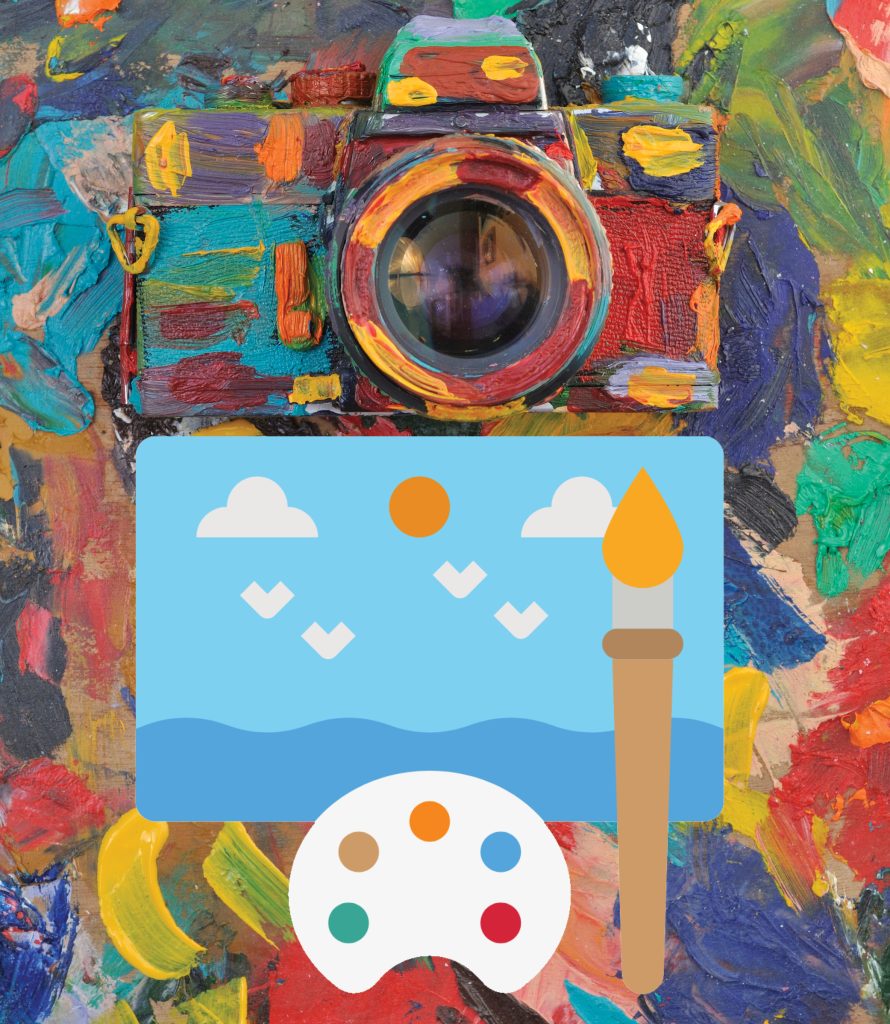 Old sayings and cliches kicked around for generations can grow tired and transparent, unworthy of salvation even in the most condescending of memes.
But one phrase that has transitioned seamlessly from the hard copy to the digital age remains more relevant than ever. Firmly positioned at the conversational crossroads where image meets text is an assemblage of words that gives thrust to digital marketing in the social media age—"A picture paints a thousand words."
Anyone looking to harness the power of digital marketing, including content marketing and video marketing, must market their message and build their brand as a first-rate storyteller. Those who become experts at branding content are more likely to achieve their goals of increased website traffic, an expanded customer base and, the thing we're all chasing—more revenue.
But at the heart of your digital strategy lies that old catchphrase outlining the critical role of images. A picture DOES paint a thousand words. Digital marketing built around photos and videos, picture videos and graphics can clearly and concisely tell your company's story and showcase its culture. The importance of this cannot be overstated. Visual marketing can make or break your company.
If you position it all properly, the photographs, the video and the graphics can help you generate thousands of social media followers. These followers can give you thousands of likes on your social media posts, which could then be potentially tapped for thousands of dollars.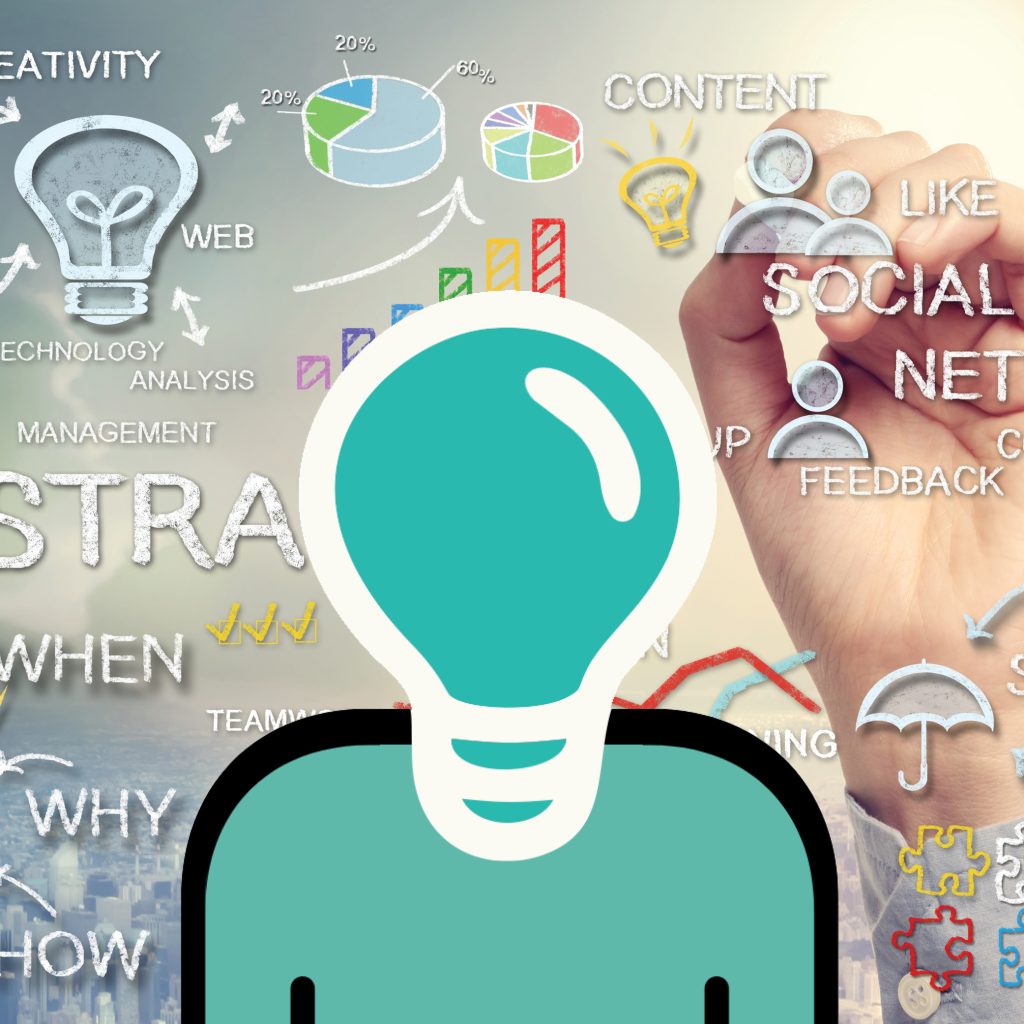 At the heart of it all is original content—photos, videos, graphics and writing—that packs more punch than canned content, like stock images and b-roll from an outside source cranking out generic content. Of course, Content Studio NY can help you sort this all out while generating original content for you, with our team members—including an in-house photographer, videographer, graphic artist and writers—painting thousands of words through photos, video and graphics.
We like to let our work speak for itself, and you can see plenty of our work here. You will not find a creative content agency that is better-positioned for the digital age.
Original content also gives your business an advantage when it comes to SEO because content can be crafted for Search Engine Optimization. Stock photos and video will dilute your digital reach because they could also be found on competing websites. But, for example, the YouTube reach of SEO content creation will be far and wide because YouTube is owned by Google. Do you have a YouTube marketing strategy?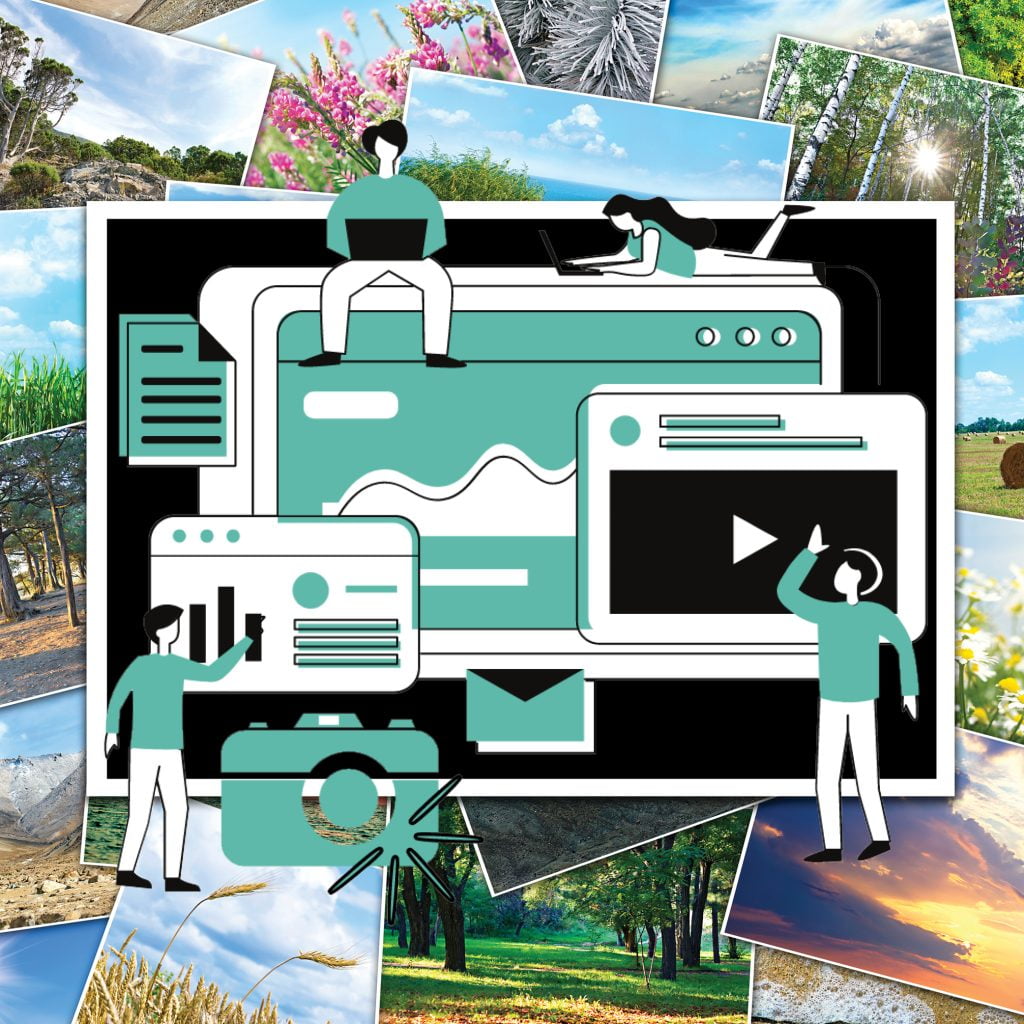 According to Hubspot, when it comes to digital marketing through social media posts, articles and blog posts, the message could not be simpler—"Readers want to see visuals."
Hubspot tells us that:
 Articles and blog posts with images get over 90% more total views than articles and blog posts without images.
Facebook posts with images see over 2x more engagement than those without.
BuzzSumo tells us through Hubspot that articles with an image every 75-100 words were shared twice as much as articles with fewer images.
According to the Content Marketing Institute:
"Visuals are essential to creating content that will help your business stand out and draw in an audience. Not only does imagery help make text-centric content more readable, digestible, and memorable, but it can be used to craft compelling messages that speak volumes without using a single word–just ask anyone who has posted a photo on Instagram."
Forgive the pun, be we can't resist—Are you, um, getting the picture now?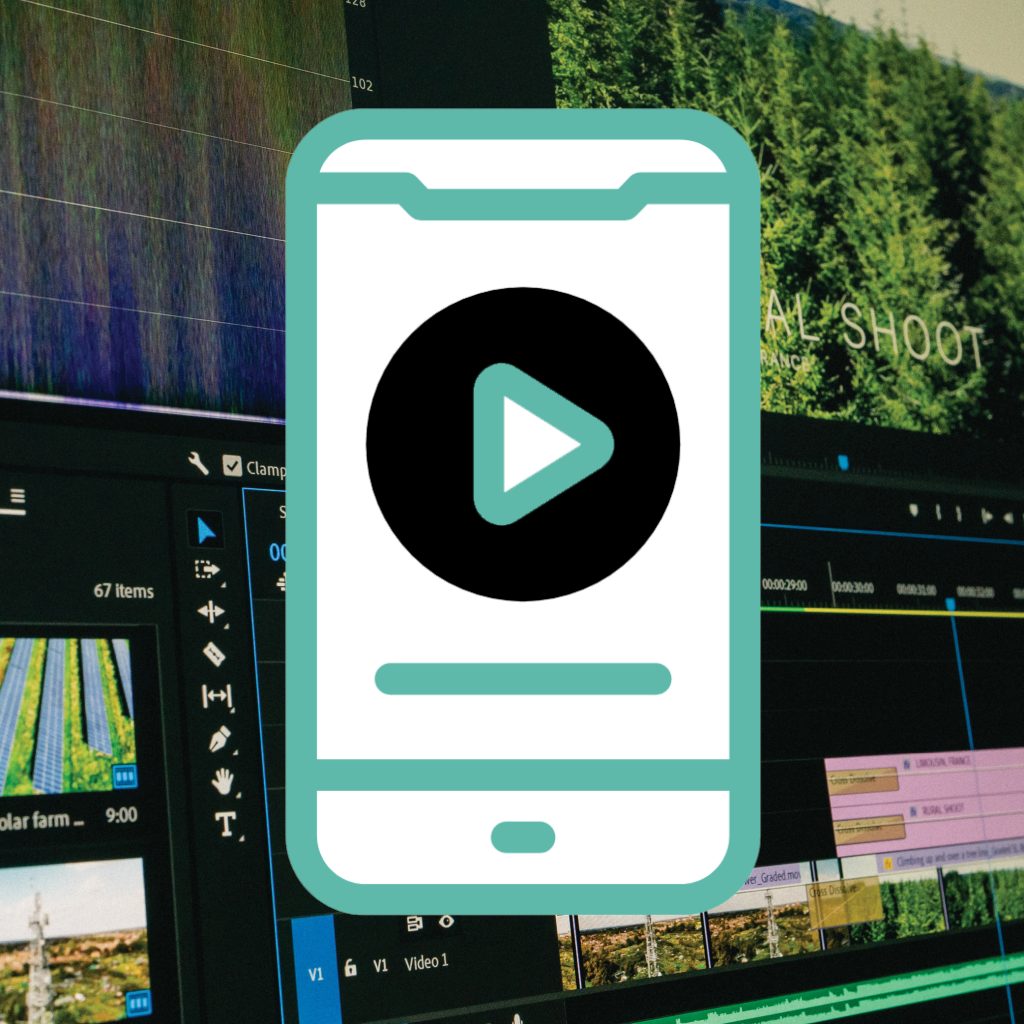 To understand the impact of video on digital marketing content, we must first understand just how ubiquitous the smartphone is and how billions of people, worldwide, rely on them day in and day out. This is important to understand because we all know, if you own a smartphone, you're going to be watching video on your smartphone, and chances are good that you're going to purchase that product marketed in that video you just watched on your smartphone.
According to Review42.com:
· The average user will tap, swipe and click their phone 2,617 times a day.
· The average time spent on smartphones is 2hrs 51mins a day, or 171 mins per day.
· Worldwide, more people now own a cell phone than a toothbrush.
· There were 2.87 billion smartphone users expected worldwide in 2020.
Now you have a firm grasp on just how many people have a smartphone in their hands. So, let's check-in again with Hubspot, to, shall we say, paint a picture with words of the power unleashed by video in digital marketing:
Video will be the top investment for B2B brands in 2022.
Video is the number one format that marketers used in their content strategy in 2021.
87% of video marketers say that video has increased traffic to their website.
80% of video marketers claim that video has directly increased sales.
According to a Digital Marketing Institute article titled, Video Content Can Help Your Brand Shine, video content marketing offers a range of viewing options, including explainers, vlogs, tutorials, customer testimonials, product videos and live video.
Content Studio Digital Storytellers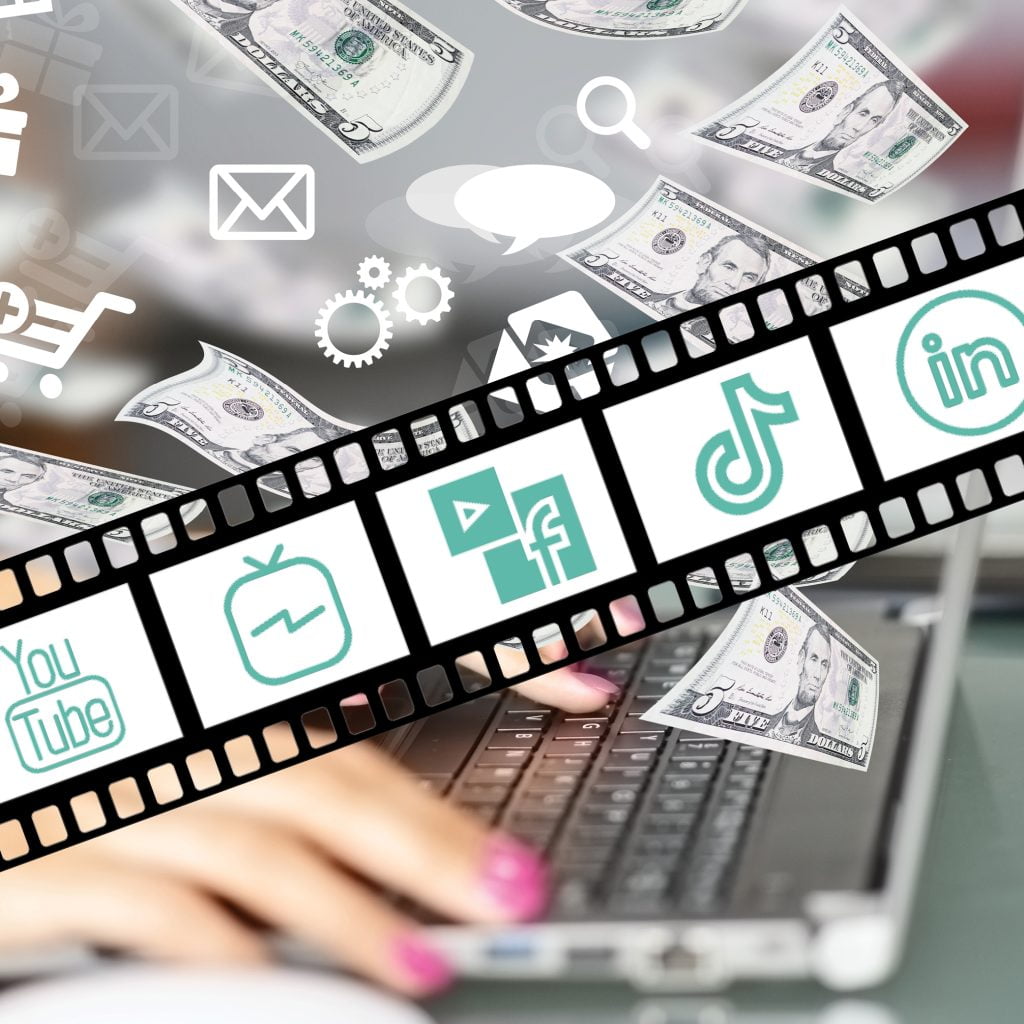 Determining the most efficient way to incorporate photography, video, graphic design, writing and social media into your digital marketing strategy can be overwhelming. Then you have to figure out how to turn your strategy into a revenue stream.
Did you know that Instagram is the second-most popular network behind Facebook and sees over a billion active monthly users and 500 million daily Instagram Stories?
But how do you use this information to craft a plan? Are you up-to-speed on Instagram Reels? How about IGTV? What's your strategy for LinkedIn? TikTok? How can you harness the power of graphic design videos with subtitles? What is your content marketing strategy?
The Content Studio NY team has decades of experience in photography, videography, writing, graphic design, digital marketing and, perhaps most importantly, the project management required to tie all of these things together. You provide guidance. We'll handle the heavy lift. The end result will be a plan with a purpose, reaching a targeted audience with the story of your company, designed to drive traffic to your website and generate revenue.
The digital age demands seasoned storytellers who can paint pictures, shoot videos and craft compelling graphics that will all be worth a thousand words and more. Content Studio NY awaits your call.
Ask us how we can help you with photos and videos...