Our team at Content Studio conducted a social media advertising campaign for our client, Hong Kong Dragon Festival New York. This annual event took place in Queens, New York at Flushing Meadows, Corona Park, and occurred on July 30-31, 2022. The purpose of the event was to celebrate the Asian culture of traditional boat racing in Hong Kong by bringing awareness to the general public. The length of this campaign was June 13-July 31, 2022 and consisted of both Facebook and Instagram ads.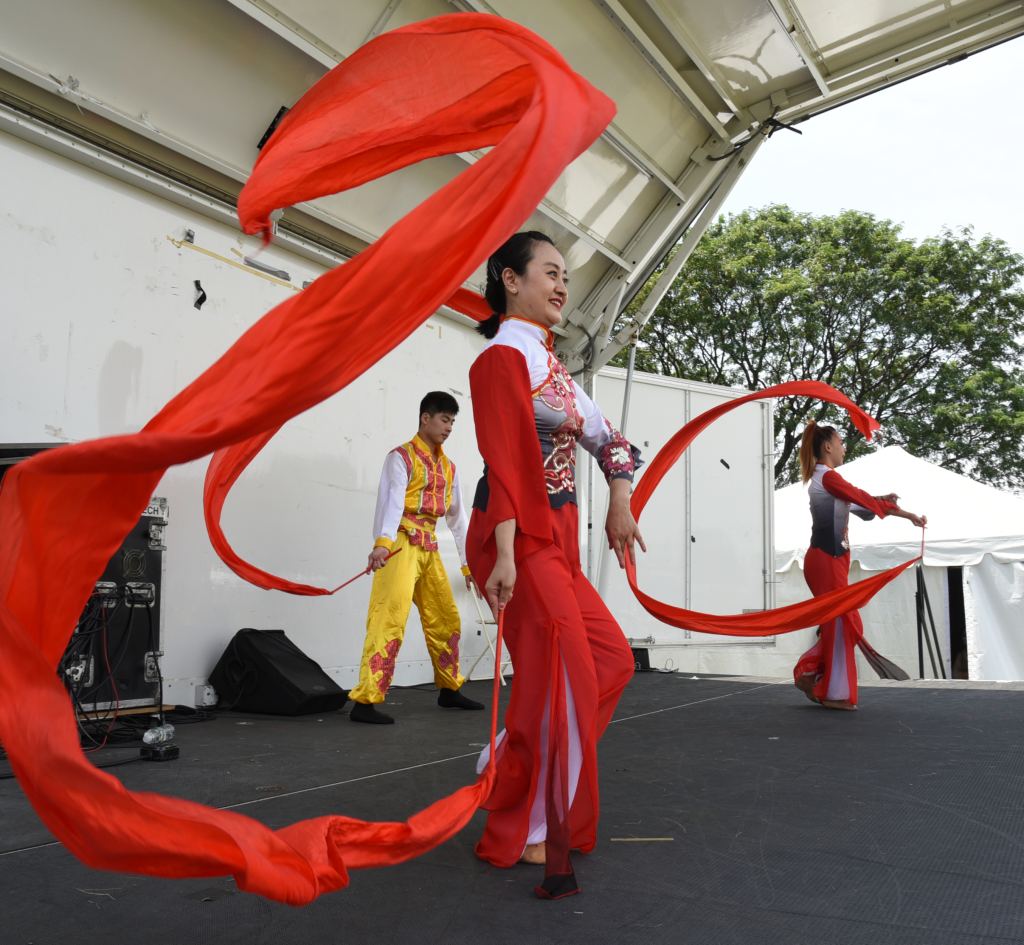 The goal of the campaign was to bring more awareness and attention to the event. Not only did our client want to increase overall attendance, but to also encourage support for Hong Kong tradition and to bring awareness to three major issues: contributing to the reopening of the NYC economy, bringing focus to the anti-Asian + other hate crime issues and promoting vaccinations, and post-covid mental and physical wellness. We were tasked with driving traffic to the festival website for people to learn more about the importance of the event's purpose along with details on how to attend the event. We were given a $3,000 lifetime budget for the 7-week campaign to conduct these ads and have them perform well.
We worked towards completing the challenge by optimizing the social media campaign for link clicks. Our bid strategy was: for the second-half of June, we set a daily bid of around $58+. For all of July, we increased the daily bid to $64+ as we got closer to the event to increase traction. We created an ad set to target people within 25+ miles of New York City with interests in Asian cuisine, Asian art, boat racing, Hong Kong or Chinese culture. We then tested three different ads against each other: carousel ad, video ad, and single photo ad to see which one would perform the best. We set placements of feed ads, story ads, right-column ads, reel ads, in-article ads and search ads to make sure the channels were relevant. We resized each photo to fit for the best user experience with these different placements.
The campaign overall generated 9,670 link clicks and 419,454 impressions at $0.31 per click with a click-through-rate, or "CTR", of 2.3%. The goal of the campaign was for the CTR to be around 2%. We were successful in keeping the numbers of the metrics high, the cost per result low, and most importantly – bringing awareness and increased attendance for the Hong Kong Dragon Boat New York festival
Content marketing is always easier with a team, and our group of specialists are prepared to help your company effectively achieve your goals. Reach out to our team to see how Content Studio can help you grow.