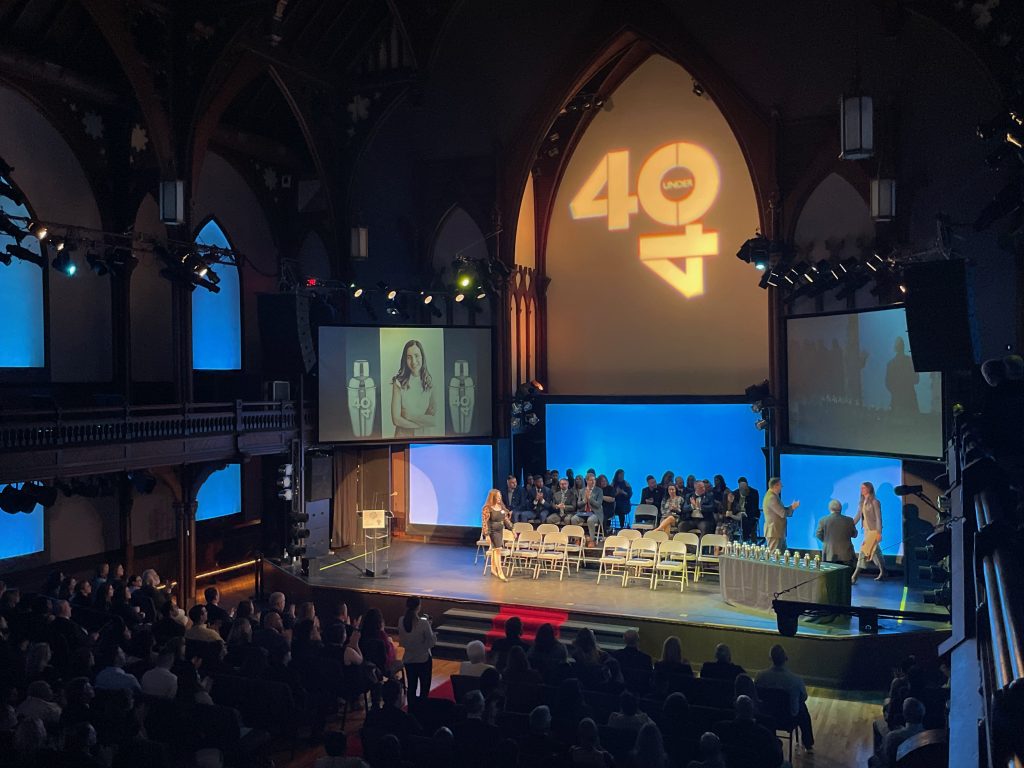 On April 14, 2022, the Dutchess County Regional Chamber of Commerce held its 17th Annual 40 Under 40 Mover & Shaker Awards in Poughkeepsie.
As longtime members of The Chamber, Content Studio was very glad to be a Profile Sponsor of the event. Three members of Content Studio were on hand to share in the celebration's festive atmosphere at Changepoint Church, and Content Studio CEO Tom Martinelli was very glad to serve as an award presenter.
But as Content Studio is always looking for expanded opportunities to support The Chamber, the firm's involvement with the 40 Under 40 Awards began long before a capacity crowd gathered for the festivities.

Well in advance of the event, Content Studio began planning with The Chamber to establish a print and digital presence for the 40 Under 40 Awards. In the process, Content Studio was able to showcase its content creation, social media, digital marketing and print and digital publishing expertise.

The result was the creation of a website, contentstudiony.com/40under40, which featured profiles and photos of each honoree. And in an example of how content can be leveraged across multiple platforms, those photos and excerpts of the profiles were also published in the print program distributed at the event.
Delivering Depth, Remaining Agile
With more than three dozen 40 Under 40 Profiles to assemble, Content Studio set about its task with the goal of streamlining the content creation process for both The Chamber and the honorees. 
To that end, it was agreed that a digestible format delivering immediacy would offer a broader reach than a traditional approach with long-form biographies written as a narrative. Content Studio emailed a series of questions to the honorees, and the answers provided the basis for a biography that included a brief introduction followed by a quick Q and A.
Replies to questions like "Where do you work and what do you do there?" and "What non-work activity do you engage in to unwind from work?" provided broad insight on the honorees. Other inquiries asked, "What advice would you give to your younger self, as it pertains to work and career?" and "What's the biggest mistake you've made at work, how did you recover from it and what did you learn about yourself?" 
The end result was content that was fun and informative as it served the broader purpose of celebrating individuals who anchor the Hudson Valley business community. In this way, the Content Studio with its profiles and website reflected the very spirit of the 40 Under 40 event itself.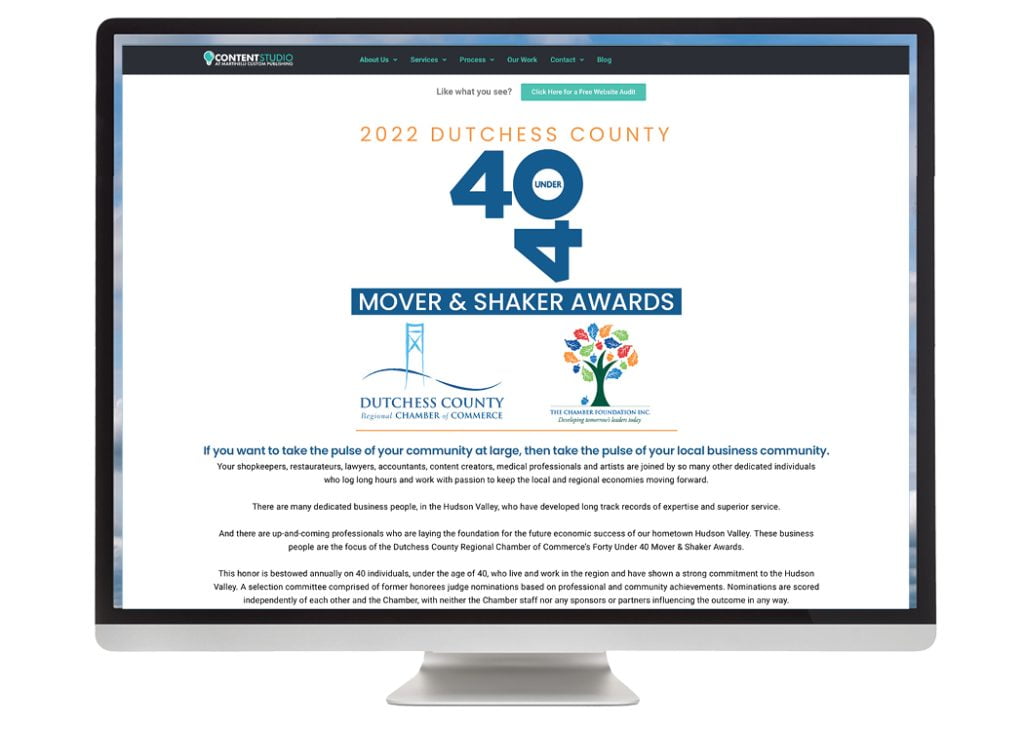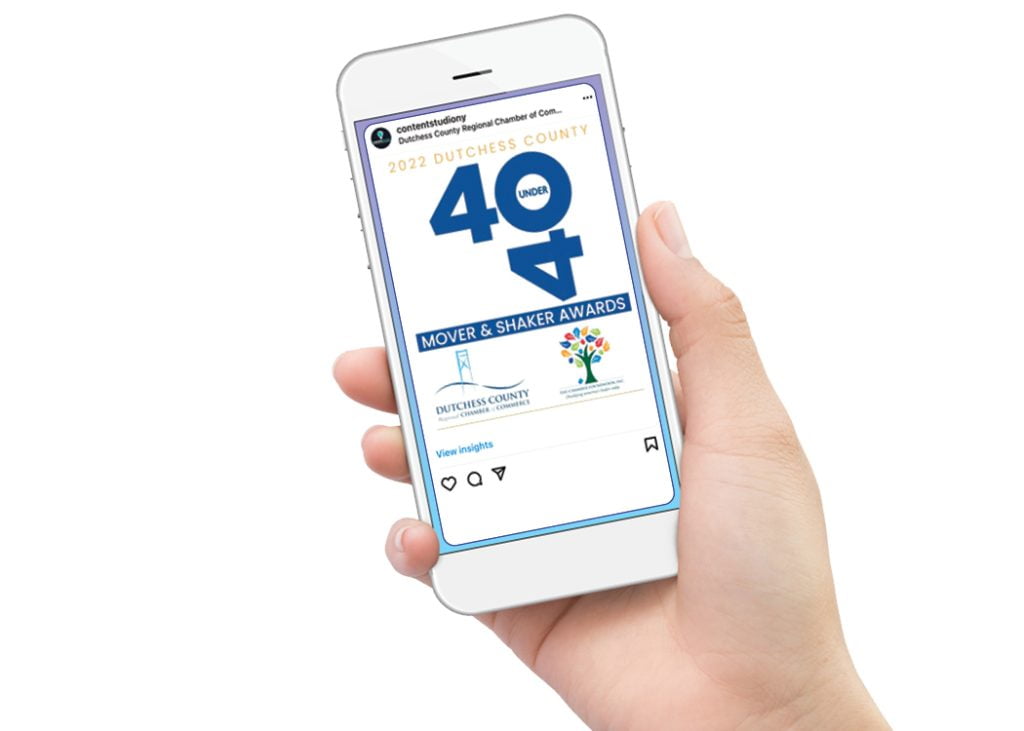 Expanding the digital reach of the 40 Under 40 Awards was a video produced in advance of the April 14 event by the Content Studio team.  
Shared on social media, the video featured Dutchess County Regional Chamber of Commerce President Frank M. Castella Jr. interviewed on the stage of an empty Changepoint Church, as well as b-roll of the downtown Poughkeepsie destination, photos of past 40 Under 40 celebrations and graphics.
Together, these elements drove the story of the event beyond the print program and website. The video added dimension to what otherwise could have been a straightforward approach to content creation.  
Telling Your Company's Story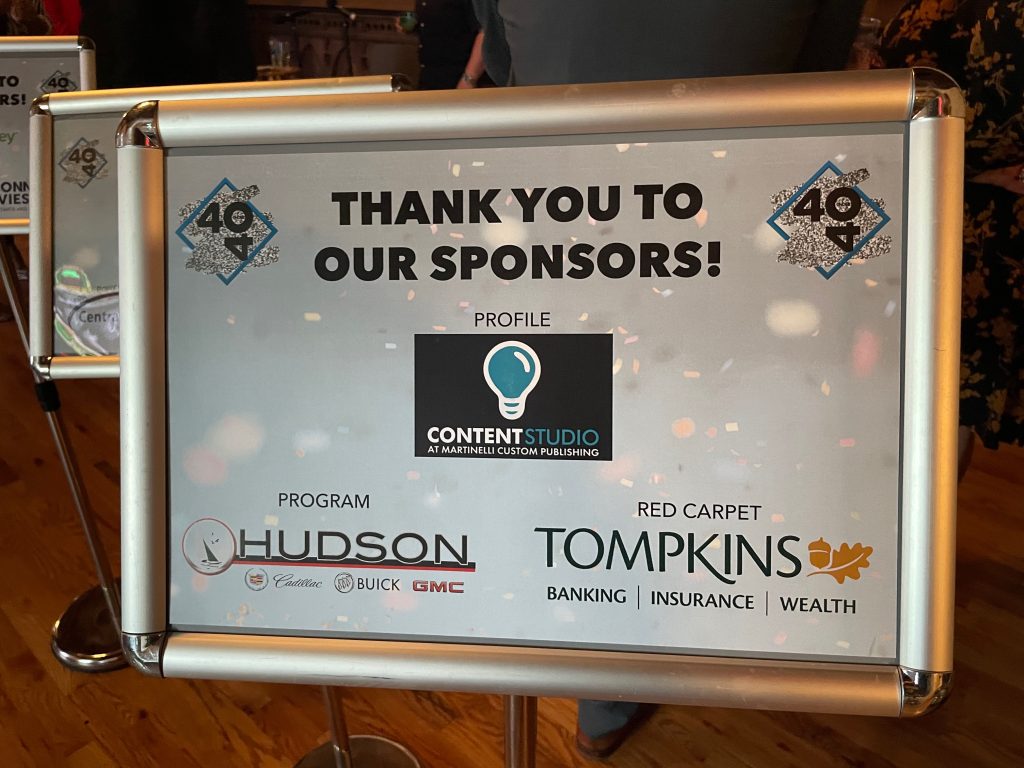 Content Studio NY is very proud of its collaboration with the Dutchess County Regional Chamber of Commerce. The team was very glad to play such a pivotal role in one of the organization's most cherished events. And we would like to once again offer our congratulations to each honoree, for their success in the Hudson Valley business community.
Looking ahead, Content Studio would like to assist your company in sharing its unique story with the Hudson Valley and beyond. Just as we harnessed video, social media, digital and print publishing and digital marketing to chronicle the achievements of The Chamber's 2022 Movers & Shakers, Content Studio can collaborate with your team on the timeless art of storytelling. In the process, we can work with you to expand your reach and engage new customers.  
Content Studio is excited to learn about the Dutchess County Regional Chamber of Commerce's 2023 class of 40 Under 40 Movers & Shakers. And Content Studio is excited to tell your story, as only we can, with urgency, immediacy and a multi-pronged approach to comprehensive storytelling.  
Visit contentstudiony.com to learn more.