Ashokan Center SUMMER HOOT
"We're All In This Together"
Music Festival Celebrates 10th Anniversary
That's what Brooklyn singer-songwriter Olivia K wants you to know. And that's what she will be telling her audience at the Summer Hoot, when she performs at the annual festival set for Aug. 26-28 in New York's Hudson Valley.
"Good Things" is one of the songs that Olivia K and the Parkers are likely to perform when at the 2022 Summer Hoot, a gathering with a rich history that anchors the Northeast music festival season and is celebrating its 10th anniversary in 2022.
Set to unfold at the Ashokan Center in Olivebridge, at the foot of the Catskill Mountains, the Summer Hoot offers an opportunity to unload your burdens in a setting that revolves around live music, nature and community. Visit hoot.love for information on tickets, the venue, camping and hostel-style lodging.
"The particular energy of the Summer Hoot space is, 'Come on in,'" said Olivia K, who attended her first Summer Hoot in 2021. "Everyone and every band I saw there was very oriented to the audience, and that was very special. It was a communal experience. It really was, 'We're all in this together.' Even down to the food trucks. It felt very open and loving and just such a good time."
Along with Olivia K and the Parkers, the Summer Hoot will host a wide range of performers, on two stages, at the base of Hoot Hill.
Naiika Sings, a New York-based singer of the highest order who cut her teeth charming the pants off commuters on the New York City subway.
Catalan self- taught composer and multi-instrumentalist

Lau Noah

, who is based in New York City and has built a reputation around "enchanting music lovers one song at a time" (Billboard).
Six-piece Hudson Valley funk-rock jam band What?
Hometown fiddling folk legends and visionaries

Jay Ungar & Molly Mason

.
The third wave ska band

Pilfers

, fronted by iconic British-Jamaican vocalist

Coolie Ranx

.
Acoustic-punk favorite

Jeffrey Lewis

, praised by Uncut for "his terrific wordplay—sharp, funny, poignant and much more—that really dazzles." 
The New York-based

City Stompers

dance group, presenting high-energy clogging to hot, live hoe-downs.
Serious Comedy & Juggling, starring

Tony Duncan

in a dazzling one-man show for all ages.

The Mammals

, torch bearers for American folk music of depth and joy who "are nothing short of sublime" (Americana UK), and bring, "the defiant spirit needed to heal a damaged world" (No Depression).
Olivia K, of Olivia K and the Parkers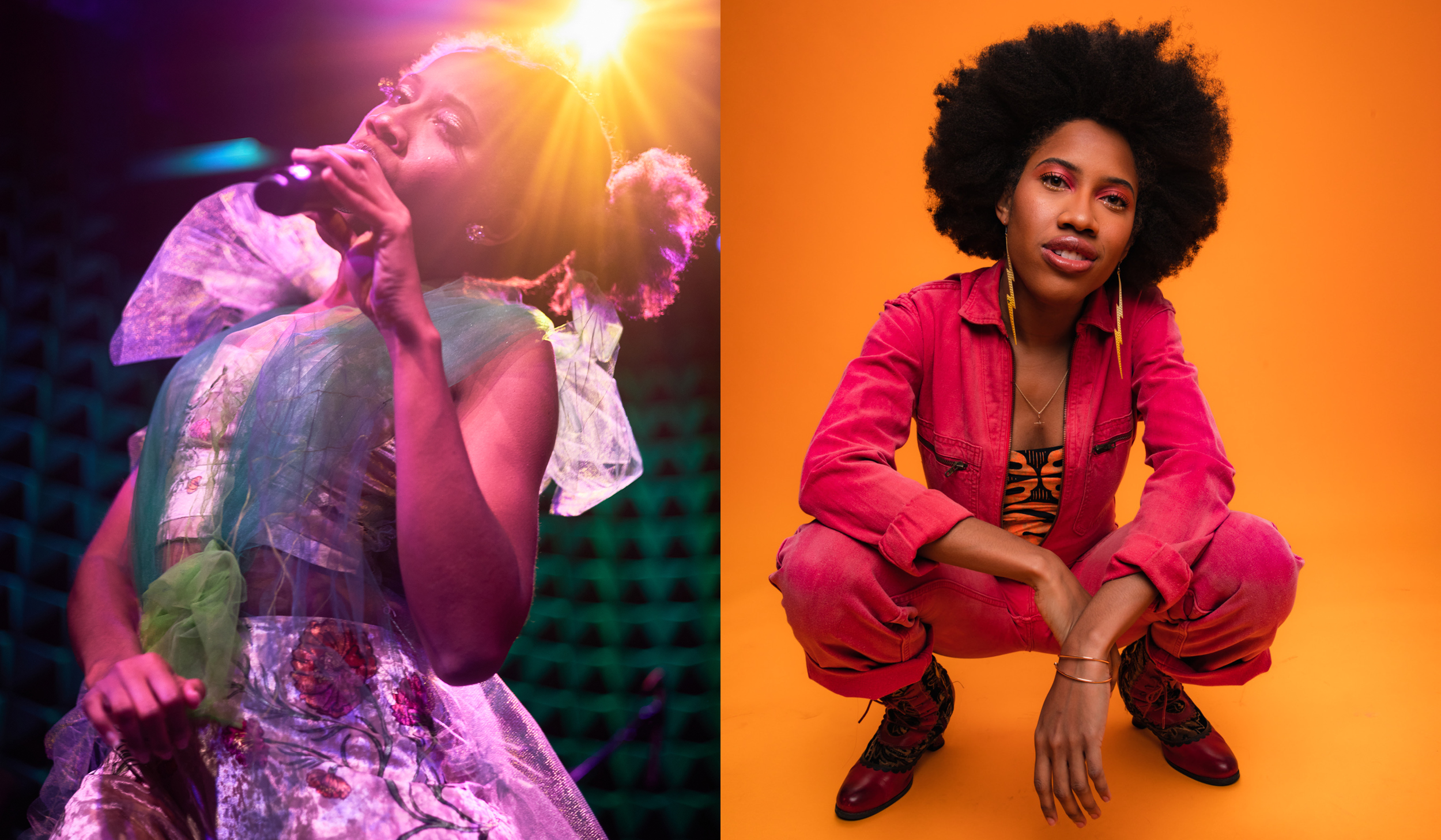 The Summer Hoot will also feature guided hikes to the Ashokan Center's Cathedral Gorge and historic 1885 Covered Bridge. Speakers between bands will celebrate "nature's bounty" with information on fungi, foraging, nutrition, fitness and health. There will also be morning gong baths with Love Waves; all-day kids' activities in the Kids Zone; blacksmithing; and a square dance.
"The Hoot is where we celebrate what's good!" said Ruth Ungar Merenda, who in addition to performing in The Mammals serves as Hoot Event Producer and Director of Community Outreach for the Ashokan Center. "It's not every day that people of all ages can safely explore nature and enjoy new music together, but here at the Hoot that's just the beginning. This festival lets us share the joy and freedom I was privileged to experience in my own childhood at Ashokan, and keep the party going for generations to come."
Olivia K at last year's Summer Hoot got a big hit of what Ruth Ungar Merenda has been experiencing at Ashokan since she was a kid.
Olivia in August 2021 played a Radio Woodstock gig at nearby Opus 40 sculpture park. Afterward, the close friend from Saugerties she was staying with invited her to join in as she headed to a family-friendly show with her young daughter.
"As luck would have it, the show was the Summer Hoot," Olivia said. "I was so pleasantly surprised to be there because I had no idea what I was walking into. It was awesome."
And Olivia had no idea that things would soon become even more awesome.
She connected in a big way with a woman she did not know, whose blue outfit she found compelling. Olivia that day was wearing red.
"We both were dressed stylish and bright," Olivia said. "I guess she spotted me, I spotted her. I didn't know who she was. She seemed cool. I liked her vibe. I went about my day with my friends and my goddaughter. A little bit later, I realized she was going on, to perform."
And that's when Olivia's inaugural Summer Hoot experience kicked into high gear. The woman that Olivia connected with was Naiika, of Naiika Sings, one of last summer's Hoot performers. Naiika, who did not know Olivia was a performer herself, ended up, while on stage, inviting Olivia up to perform.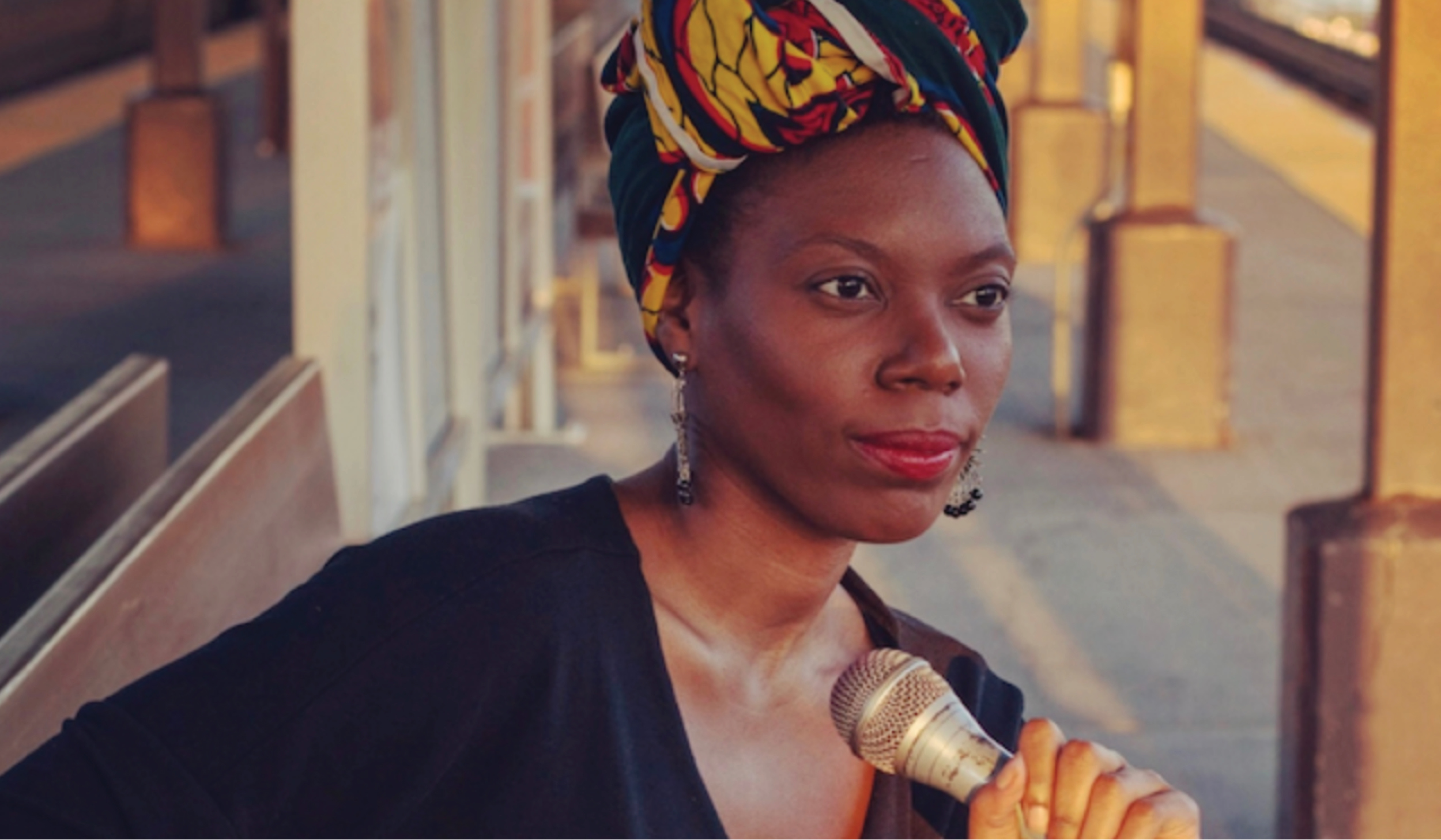 "Whenever I'm at a show, it's a full body experience, and I'm dancing down by the stage," Olivia said. "I have such a respect for other performers."
That day at the Summer Hoot while Naiika was performing, Olivia continued, "There was a feeling of, 'Yeah this is going to be awesome,' and I felt it. Something about it was very New York. She did not know I was a performer, but you can tell. Most performers look like they want you to call them on stage at any moment.
"I came on stage and it was such a beautiful moment because she had such a beautiful show, honestly. It was very interactive and very loving and she was sharing a lot about herself and I thought that was so cool. Her music was cool. It was very much my vibe."
Olivia joined Naiika Sings—who is playing the 2022 Summer Hoot as well—for one tune. She believes it was their last song.
Afterward, Olivia's friend from Saugerties said she should play the Summer Hoot herself, with her band. So Olivia approached Ruth Ungar Merenda, and her husband, fellow Mammal and co-Hoot organizer, Mike Merenda. The rest, as they say, is Hoot history.
So Olivia K and the Parkers, which according to the band's website is an "all-Brooklyn fusion of soul, jazz, gospel, and art rock" that speaks "to expansive minds and righteous spirits everywhere," will shape the Summer Hoot in a big way this year. And with Naiika Sings returning, who knows what might happen on stage.
Asked if the Summer Hoot setting played any role in her singular experience at last year's festival, Olivia said yes—absolutely.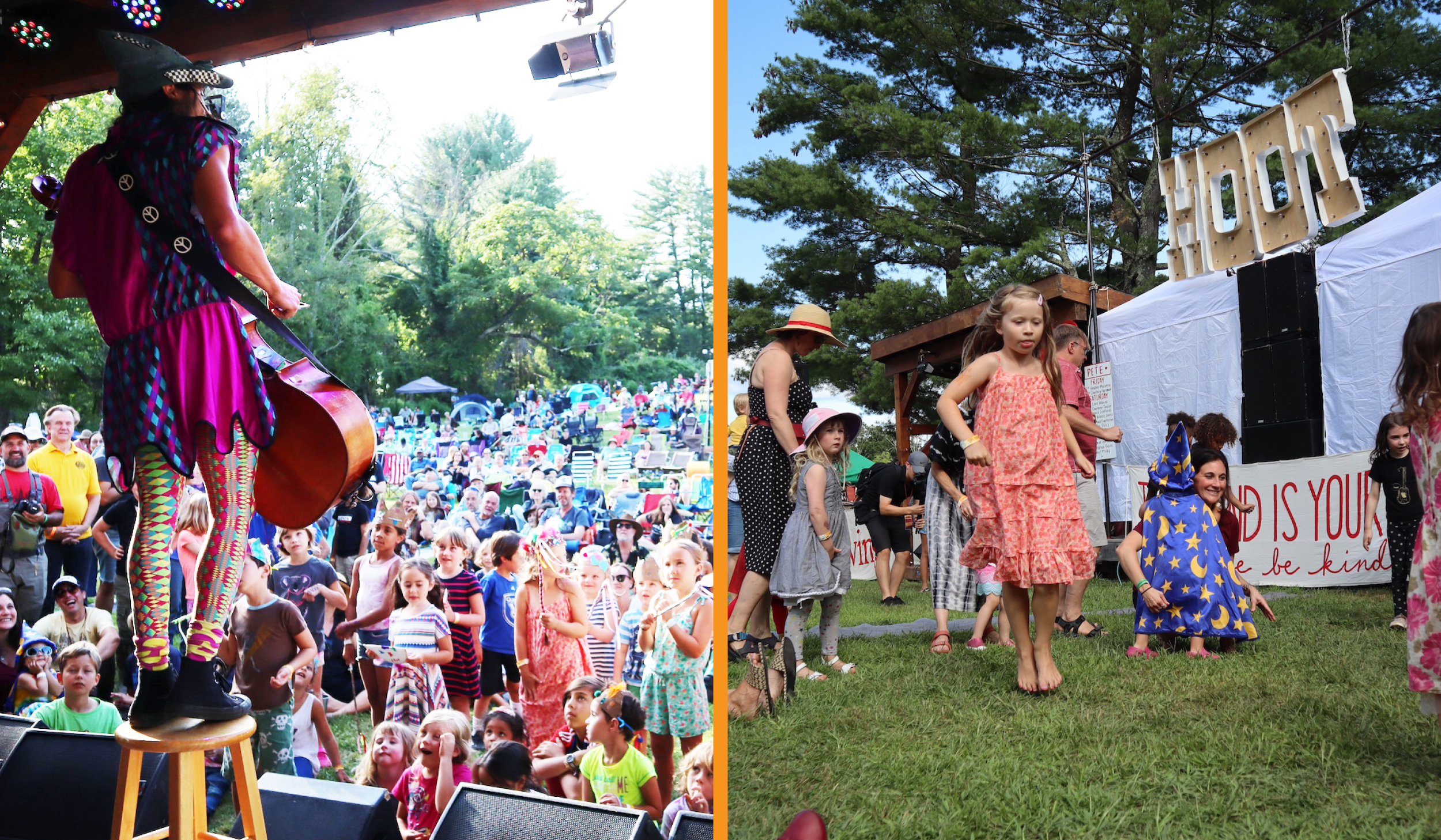 "The summer hoot has an openness and a glow to it that are very different," she said. "I love the setting. It's so refreshing. It's a really refreshing experience. You have that sense of space, sprawling space—there were people vacationing, camped out in their tents, people picnicking. It really lent itself to any speed you wanted to be at."
What's to Know, If You go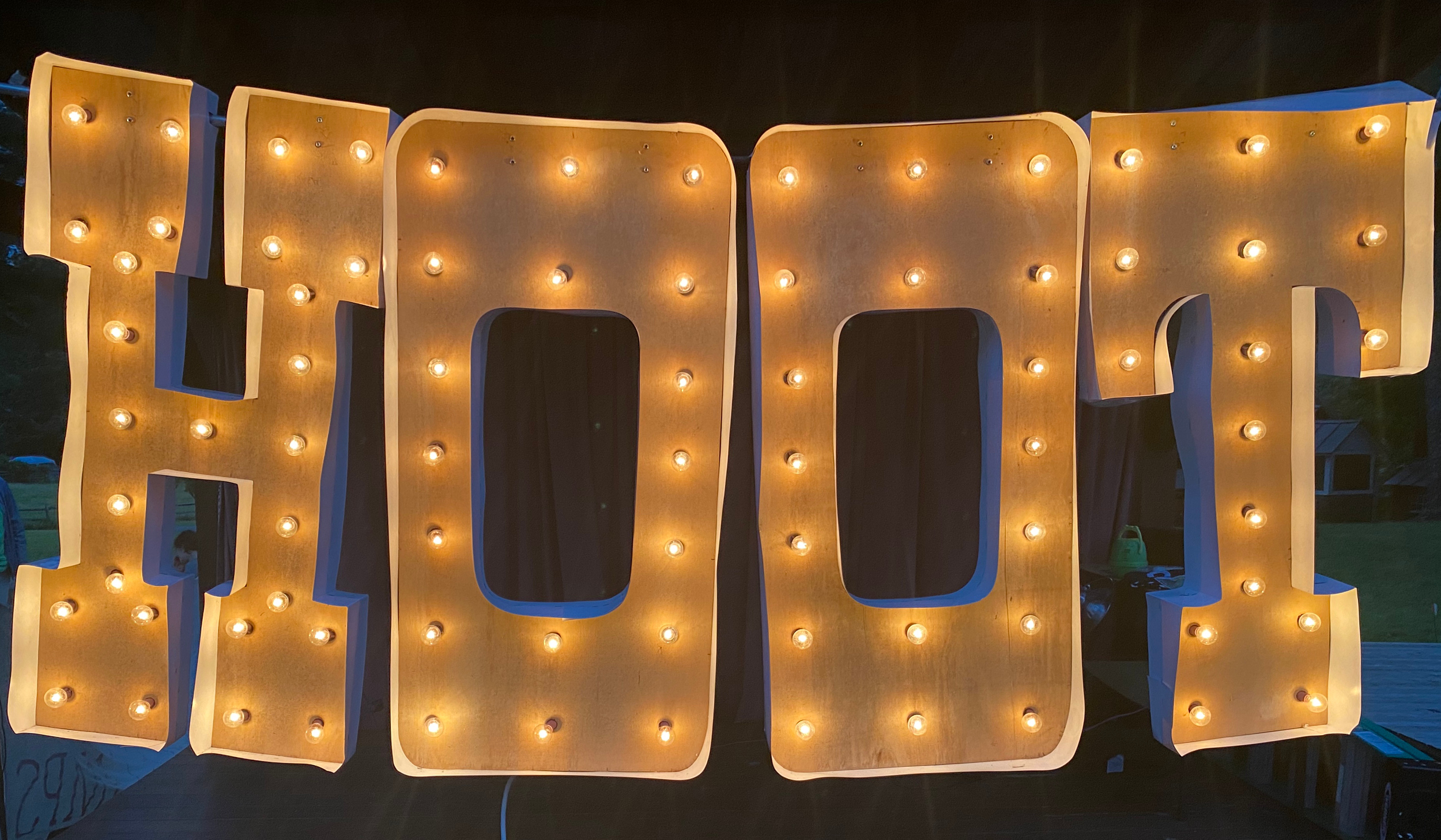 Visit hoot.love for information on all things Summer Hoot, from music, activities and purchasing tickets and passes, to camping, lodging and the venue.
Camping at the Summer Hoot is available for $50 per site. Hostel-style indoor lodging is available for $50 per bunk, and includes a mattress and pillow. Bunk-sleepers should bring their own toiletries, towel, pillowcase, and bedding or sleeping bag. Saturday and Sunday breakfast is included in the cost of camping and lodging.
Volunteers who work two, four-hour shifts on details that include the main gate, EMT, trash/recycling, parking or kitchen will receive a free weekend pass in exchange for their time.
Advance weekend passes are available for $80. These include admission and guaranteed parking. Day passes and "Pay-What-You-Can" tickets will also be available at the door.
"Taste the Garden" tickets cost $200 and include a weekend pass to the Summer Hoot; VIP donor reception at 4-6 p.m. on Friday evening, with garden tours, live music from Jay Ungar & Molly Mason and friends; and locally-sourced organic hors d'oeuvres and beverages.
Music at the Summer Hoot will be presented on two stages at the base of Hoot Hill, named for Pete and Toshi Seeger. Pete Seeger, a member of the Rock and Roll of Fame and founder of the Clearwater environmental organization, is a past Hoot performer.
Other veterans of The Summer Hoot (and Winter Hoot) include David Bromberg, Natalie Merchant, Ani DiFranco, Amy Helm, Larry Campbell, Teresa Williams, Byron Isaacs, Simi Stone, Dan Bern, AC Newman, Elizabeth Mitchell, Loudon Wainwright III, Dom Flemons and many others.