Celebrating autumn, the bounty and the Hudson Valley Harvest
Sandwiched between the end of summer on Labor Day, and the revelry of Thanksgiving, autumn for many can be a transitional period of time filled with reflection on a year that is slipping away and anticipation for what's to come. In New York's Hudson Valley, it's a moment to be seized and savored. 
In the crisp air of fall, artists offer their perspectives on the changing colors and shifting light. Local farmers and foodies revel in the bountiful harvest and culinary delights of a region known worldwide for wine, beer, and nosh that spring forth like clockwork in the weeks before winter. 
There may be no better place to celebrate autumn, with its vibrant colors and seasonal flavors than at the Ashokan Center in Olivebridge, an environmental, historical, educational, cultural and artistic destination that plays a pivotal role in stitching together the local, regional, national and global community fabric. 
"I've been to the Ashokan Center once before, for the Summer Hoot, and it was A HOOT!" said musician Lara Hope, of the annual music festival held each August at the Ashokan Center. "The vibe there was so nice, welcoming and peaceful."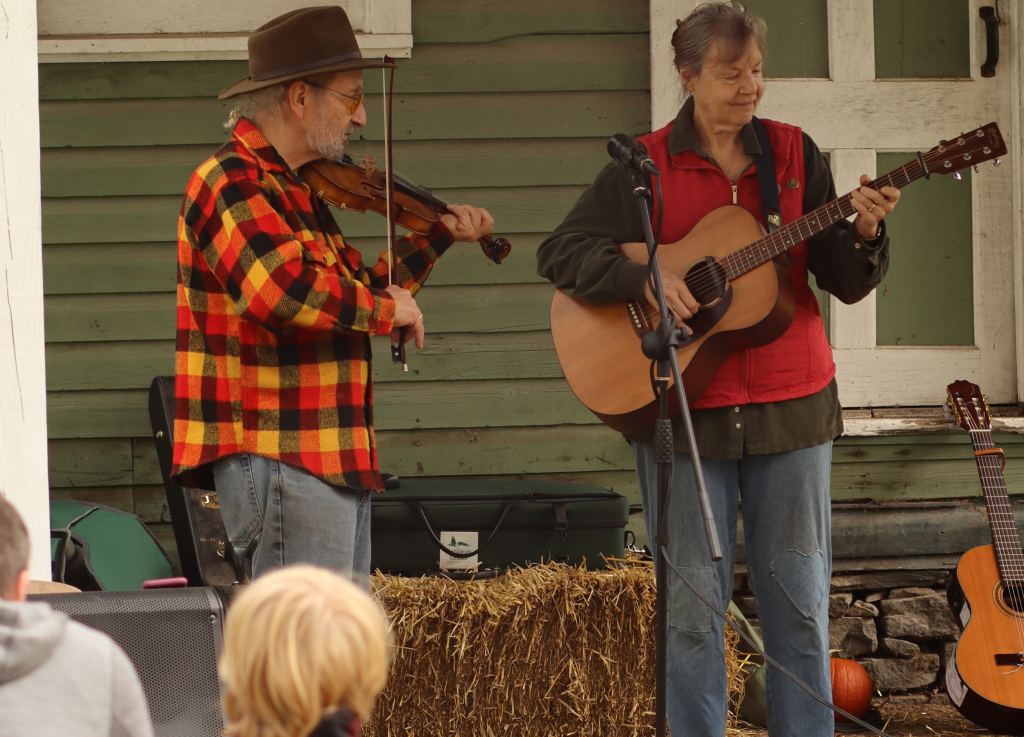 Hope is very glad to be returning to the Ashokan Center on Oct. 16, when she and her husband, Matt Goldpaugh, will perform for the annual Fall Family Fun Fest. The Strawberry Hill Fiddlers and Jay Ungar & Molly Mason are also on the bill. The day's itinerary will include apple cidering demos and tastings; tasty seasonal food; guided nature hikes; horse-drawn hayrides; pumpkin painting; and blacksmithing & broom-making demos.
Admission is $5 for adults. Children under 12 will be admitted free,
and crafts and food will be available for purchase for a modest additional fee.
Known for their band, Lara Hope & the Ark-Tones, Hope and Goldpaugh will bring their side project, Lara Hope's Gold Hope Duo, to the Ashokan Center for an afternoon of diverse musical offerings, including stripped down, upbeat country, Americana, Rhythm & Blues, rockabilly and "a pinch of humor," said Hope.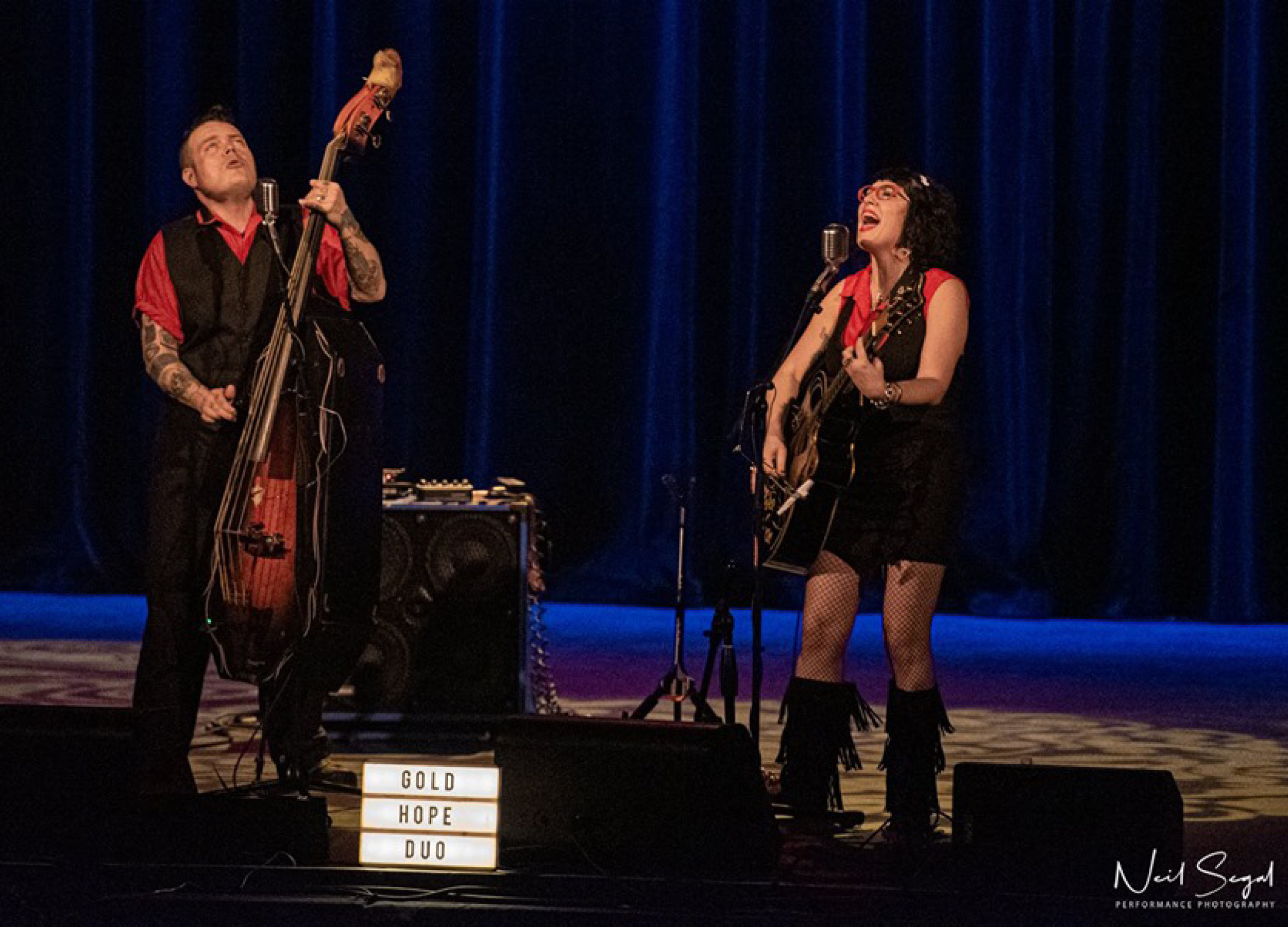 Lara, the O+ Music Festival Music Co-Director, had high praise for Ruth Merenda, Director of Community Outreach for the Ashokan Center and her husband and musical partner, Mike Merenda. Ruth and Mike co-founded The Summer Hoot and Winter Hoot, which they also host. "I follow the work of Mike and Ruthy, both in their duo, with the Mammals, and as event organizers, and I am consistently impressed with their talent, skill, work ethic, and ability to bring the community together," Lara said. "It feels very nice to be recognized by them and invited to perform at the Fall Fest." The passion that Hope and Goldpaugh have for performing, and the firm foothold that these Kingston, New York, residents have in the Hudson Valley, will amplify the broad impact of the Fall Family Fun Fest. This will go a long way to expanding the reach of the Ashokan Center, and the generous spirit of community and culture around which it revolves. We can't wait to celebrate fall with our local community," Ruth Merenda said. "With our beautiful forests, streams, local food, great live music, and family activities, the Ashokan Center is the perfect place to make family memories or reconnect with neighbors and friends in the bountiful fall beauty of the Hudson Valley."