Chamber teams up with Content Studio to spotlight businesses with creative imagery, relatable content and engaging art direction; wider distribution planned

Rhinebeck, NY, August 21, 2019 — The Rhinebeck Area Chamber of Commerce, along with Content Studio/Martinelli Custom Publishing, announces their innovative new destination guide featuring a magazine-style, image-driven format, with wider distribution throughout the region and to key northeast locales. Conveying a premium destination experience, the picturesque region of Rhinebeck and its surrounding area – along with an abundance of shops, restaurants, culture and more – provides the backdrop for a guide that incorporates sprawling photography, "instagram" style advertising, unique side trip ideas and business-member profiles.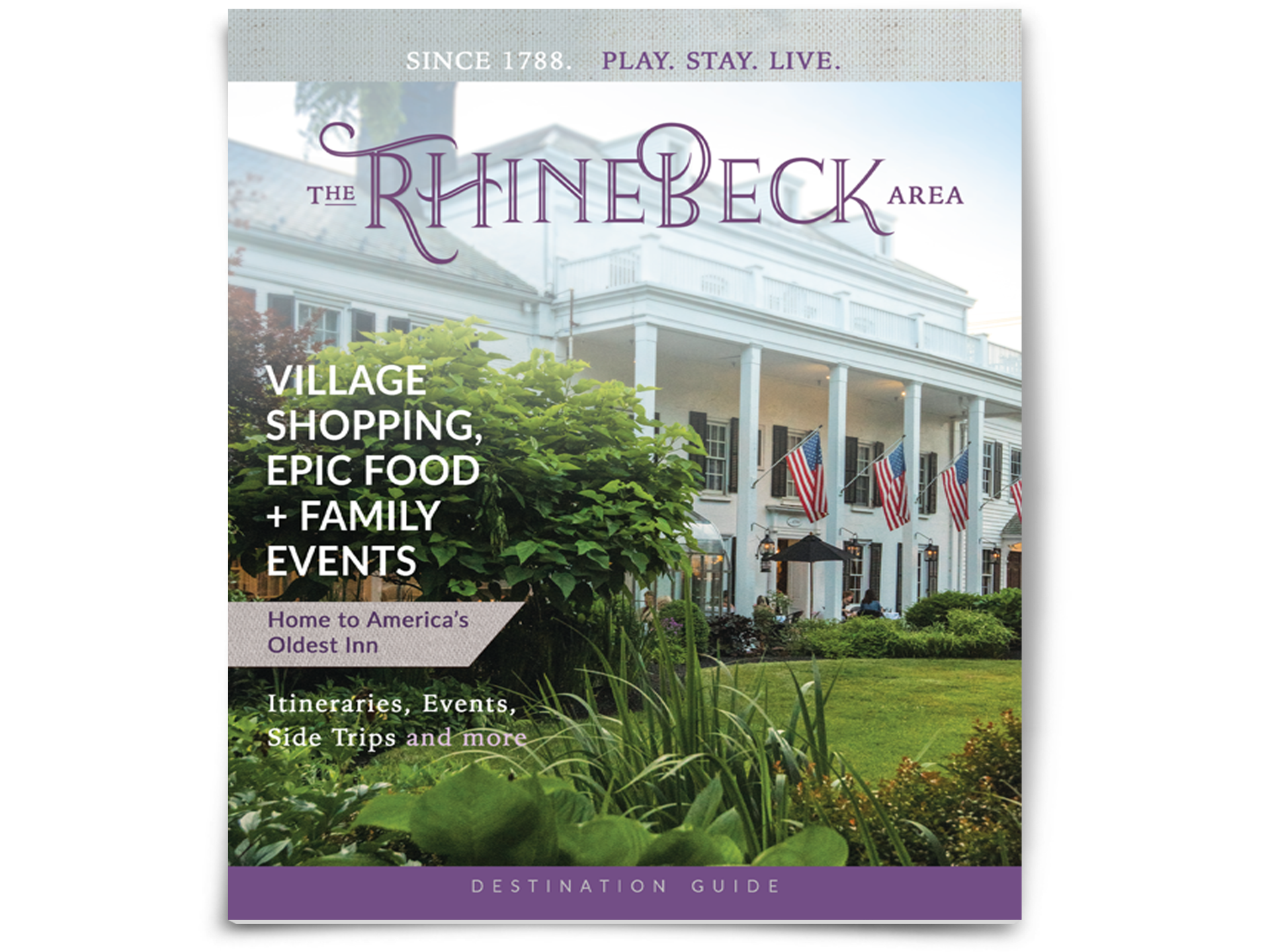 Described the "travel guide of the future," this updated design is a modern, contemporary, and on-trend look that incorporates the use of images and spotlights to tell the story, a shift from traditional guide formats to a content-driven approach that connects with readers. Retail icons such as The Rhinebeck Department Store, Winter Sun & Summer Moon, and Oblong Books are present, along with restaurant and hospitality leaders The Amsterdam, Lucky Dragon, Beekman Arms, and the new Mirbeau Inn and Spa – along with numerous member businesses. Stylish photography – mostly provided by Rhinebeck's Cynthia DelConte/Day for Night Productions – creates an alluring travel and tourism resource that builds loyalty, visibility and exposure for Hudson Valley patrons and beyond, including prime northeast expos in New York City, Philadelphia, and Boston.
"Our new destination guide simply conveys Rhinebeck and its neighboring towns as the place to be," states Rhinebeck Chamber President Philip Meltzer. "Our members make up an impressive business community and presenting them in a refreshing, creative way was paramount to our producing this new guide format. It's easy to read and gorgeous to look at. We know it will get bigger and bigger each year," he adds.
Rhinebeck Area Destination Guide is available at the chamber offices, in retailers and restaurants in the village and in select locations in the region, including Dutchess Tourism. To learn more about Rhinebeck, please visit rhinebeckchamber.com, email rhinebeckchamber@gmail.com or call 845-876-5904. To view the guide digitally, click here.
---
The Rhinebeck Area Chamber of Commerce represents more than 400 businesses in the region. The Chamber strives to be a comprehensive resource for its members in marketing, education, growth, and advocacy so they can enhance their business success. rhinebeckchamber.com | @rhinebeck. Content Studio/Martinelli Custom Publishing is a premier creative publishing company based in Wappingers Falls, producing local and regional travel and destination guides that are forward-thinking, content-driven and visually compelling. contentstudiony.com